Free Graphic Design Software
Intuitive and comprehensive graphics and illustration, layout and font management software
Empower your creativity. CorelDRAW® Graphics Suite 2018 is our latest and most innovative product yet! Get all of our industry-acclaimed tools found in CorelDRAW Graphics Suite 2017, plus so much more. Our suite comes with cutting-edge features to help you create beautiful designs, graphics, logos, brochures, web images, social media ads, photos or any original project. Now, you can try Corel's leading graphic design software free of charge!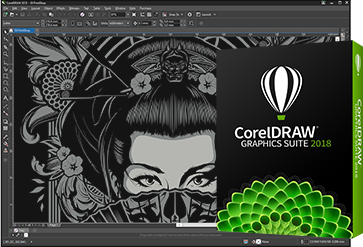 CorelDRAW Graphics Suite 2018
New state-of-the-art Symmetry mode
New creative effects with Block Shadow tool
New quick and direct publish to WordPress
Newly integrated features: Impact tool, PhotoCocktail and more
A full 15-Day free trial of this graphic software.
No credit card required.