Logo design software for all types of industries
---
Experience this powerful user-friendly logo design software to create unique and impactful logo projects. CorelDRAW® Graphics Suite provides everything you need to create an array of logos for every type of client — from a distinguished corporate logo to a clever wordmark or custom t-shirt logo. CorelDRAW brings innovative logo design tools to users of all levels, from creative enthusiasts to full-fledged graphic designers. Design your way and make a lasting impression.
Workspace customization
Be productive immediately with a workspace that matches your workflow needs. Simply adapt your design space by changing the appearance of your commonly used elements: alter the desktop and the window border colors, customize the icons and text size and open desktop windows within a floating window. Work your way.
Fill and transparency controls
A powerful fill engine gives you complete control over your fountain and pattern fills. Create elliptical and rectangular fountain fills, control transparency within the individual colors of a fountain fill, repeat a fountain fill within an object and more.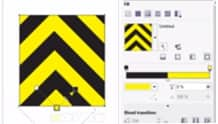 Corel Font Manager™
Explore, handle and organize fonts with the new Corel Font Manager to satisfy all your typeface and logo design needs. Manage your typeface and font collections with ease, and use fonts without having to install them. We've got you covered for every profession that uses fonts daily, from graphic design, publishing and illustration, to package design, sign making, advertising and website design.
Show Objects
You asked for it and we listened! Take advantage of the new important design features that we created based on feedback from CorelDRAW® users. Manage complex projects with ease by using the new Hide and Show Objects feature that lets you hide individual objects or groups of objects on a layer without hiding the entire layer.
Copy Curve Segments
Copy, paste, or duplicate pieces of existing curves with the Copy Curve Segments feature that allows you to reuse curve segments in your projects.
Gaussian Blur feature
Explore the Gaussian Blur lens, featured within CorelDRAW PHOTO-PAINT, to adjust the degree to which the drop shadow feathers at its edges so you can control the perceived distance and size of objects against the background and other elements.
Border and Grommet dialog box
The new Border and Grommet dialog box lets you create a banner from a page or from selected objects on a page. Whether you work on small-scale projects, such as logo designs and web graphics, or larger pieces, such as banners and car wraps, CorelDRAW will deliver the output you need.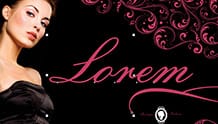 Multi-monitor, 4K and Real-Time Stylus support
Take advantage of the new multi-monitor viewing and 4K displays support. Work quickly and efficiently with the added control from the Windows Real-Time Stylus pen-compatible tablets, such as the Microsoft Surface, in addition to the Wacom tablet and devices.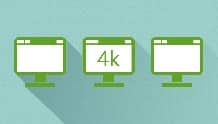 "Outstanding application! A lot of progress with new features and updates since I first started using CorelDRAW."
–Joseph Diaz, USA