QR Code Generator
---
"I've never seen a more complete and flexible QR code generator than this—and it is all vector as well. Pretty awesome!"
–Steve Blosser, SoftBotz Software Studio - Salina, Kansas
Instant and effective communication with a QR code generator
A Quick Response (QR) code is a type of barcode that represents information in two dimensions. Typically, QR codes consist of dots (also called "pixels") arranged in a square pattern and displayed against a contrasting background. QR codes are known for their fast readability and can store information such as website addresses, phone numbers, and messages.
In this modern world of technology, you need a QR code generator to keep up with the current trends. And of course, CorelDRAW® Graphics Suite now includes a free QR code generator as a must-have feature for all designers. It's a popular way to reach a variety of target audiences with an immediate and concise message. You can change the shape of the QR code, the appearance of the pixels and the background.
Create and add unique scalable QR codes into any design as a mobile marketing tool. Add text, images and colors to your codes to make them standout, or blend in—the options are endless! Plus, the built-in validation ensures your QR code is fully functional and can be read on major smartphones and scanning apps.*
What can QR codes do for you?
Increase awareness for your design, brand, company or unique product
Disseminate important information to a fan base or loyal customers
Promote a special deal or other savings benefit
Provide a wide-reaching way to share design tips, unveil a new illustration technique or showcase your portfolio
Expand your content or message with a QR code to direct readers to additional information, content, designs and more
What CorelDRAW features can you use to create and enhance your
QR codes?
It's amazing that a simple visual like a QR code can carry so much information and reach millions with an instant scan. Therefore, how you use your QR code generator to create a project is just as important as the message you deliver. CorelDRAW Graphics Suite offers a variety of tools and features for text, images and colors to ensure your QR code is an effective, one-of-kind marketing device. Take a look at some of the CorelDRAW features that will help you obtain your QR design code goals:
Advanced OpenType support
Create beautiful text with advanced OpenType typography features, such as ligatures, ornaments, small caps, swash variants and more. Ideal for QR codes, cross-platform design work, OpenType offers comprehensive language support, allowing you to customize characters to suit the language you're working with.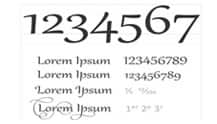 Creative vector shaping tools
Add creative effects to your vector artwork. Four shaping tools—Smear, Twirl, Attract and Repel—let you refine your vector objects by pushing, pulling, smudging, making indents and more. Enhance any QR code with this array of visual options.
Redesigned color management engine
Control color consistency across different media and create a distinct color palette for each document. The color management engine introduces greater color accuracy, plus support for the latest color profiles from PANTONE. Reduce costly reprints by knowing that your colors are accurate before you print.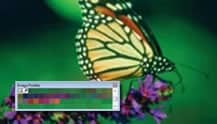 Web graphics tools
Develop captivating web content and graphics with CorelDRAW's collection of web graphics tools. The Pixels mode shows you exactly how your content will display online, and the Export Dialog box lets you compare file formats before export, so you can optimize your settings to achieve the highest file quality.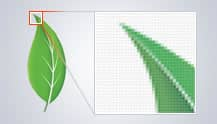 What are some examples of uber cool QR codes?
Take a look at some of these well-known brands and see their clever and powerful use of QR codes. Add any combination of creativity, color, style and flair to get your message recognized and scanned. With a little design savvy, CorelDRAW, and your imagination, the creative combinations are endless!

Take your designs to the next level with the power of QR code capabilities in CorelDRAW Graphics Suite.