Royalty-Free Images for any Project
---
All types of projects, from posters and packaging, to logos, newsletters and more, often need a compelling visual element to tell a story or communicate a message. One single image can evoke a strong emotion, elicit humor or make a powerful statement. In lieu of drawing or illustrating an image, designers often rely on the wealth of royalty-free images that are available to complete their work.
What are royalty-free images? It's typically a copyrighted graphic that can be used by anyone without having to pay an ongoing fee or royalty. In essence, it can be used for free based on the terms of the image. Here's a quick summary of the different types of royalty-free images:
Non-transferable
The license is valid for the purchaser only and you cannot transfer the royalty free license to anyone else via resale, gifting, etc.
Non-exclusive
Any royalty free image may be used by as many people as license the image. If you require exclusive use of any stock image, you must purchase it under different license terms.
Perpetual
Perpetual means that you can use the image for as long as you wish. There is no time limit associated with usage of a royalty free image (unless otherwise noted by the licensor).
Worldwide
Royalty free allows you to use the image anywhere in the world.
Multiple use
This refers to use of a royalty free image on packaging and other distribution methods. Most royalty free licenses allow an image to be printed/shown up to a certain number of times (250,000 or more in some cases).
(Source: http://www.stockphotoguides.com/use/royalty-free-images/what-are-royalty-free-images)
Where can I find a wide variety of royalty-free images?
Searching for and securing just the right image can be a painstaking process. Help take some of the guesswork out of the process by using these helpful resources that will guide you to any image you can imagine.
Keep in mind there are hundreds of free image resources directly from within CorelDRAW Graphic Design Software. In addition, there are some images that come with a price. Peruse some of these popular websites for royalty-free images:
Additional popular websites for royalty-free images include:
Learn about the various types of royalty-free images:
Each project may require just the right image – in a very specific format.
Your project might require a dramatic sunset photo for your travel brochure: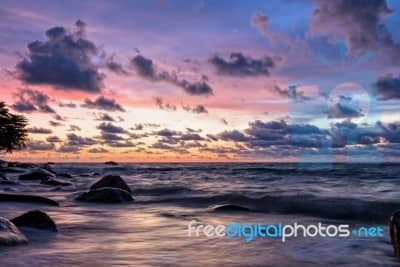 Or perhaps some clever clip art for the classroom:
Or some old-fashioned vector art for the golf tournament fundraiser:
How and where to capitalize on royalty-free images
With a world bursting with unlimited resources for an array of royalty-free images, photos, pictures and vector art, you can now expand your creative reach into new client spaces, hobbies or business ventures. Here's a partial list of where these images can take you on your creative journey:
Blog
With the ongoing expansion and diversity of social media sites, blogs are commonplace on the Internet and help share ideas and solutions on a variety of topics. Here's a helpful list of sites that will show you where and how to gather royalty-free images for your blog:
http://www.inc.com/john-rampton/20-sites-with-free-images-for-your-blog-or-social-media-posts.html
Decoration
Add a creative flair to any project – be it a birthday celebration, an upcoming holiday or the beginning of a new season. There is no shortage of whimsical, ornate or traditional images to embellish the project type of your choice.
http://www.dreamstime.com/photos-images/decoration.html
Image: New Year 2016 Happy Snowman
Image: two red wine glasses on hearts
Image: birthday cupcake
Educational Use
Any classroom setting depends on vibrant graphics as a must-have as part of any teacher's toolbox. With royalty-free graphics, they can highlight an new lesson with numbers, letters, shapes and more.
Facebook
Everyone has something to say or show on this platform, so why not ensure you have the latest and greatest graphics to make your profile stand out? Whether you have a professional business page or your angle is more family and lifestyle, you can find just the right graphic to be unique.
Games
With hundreds of genres in the marketplace, your goal is to make a stand-out game from both a gameplay and visual perspective. Why not save yourself some valuable design time and add some high-quality, royalty-free graphics?
Take a look at some fresh ideas:
Image: Titles and lettering
Image: Directional pads and buttons
Image: Open game art
Check out this informative article on some of the best sites for business and commercial use graphics:
https://www.makeschool.com/gamernews/277/20-best-free-art-resources-for-game-developers
Reap the many free benefits of the Internet with Creative Commons
With so many options for searching, locating and using royalty-free graphics, the process can feel a bit overwhelming. Here's another helpful website that help you navigate the world of royalty-free and find the most affordable creative assets for your personal or business use.
http://creativecommons.org/
How to properly annotate or credit a royalty-free image
At last, you have successfully secured all of the various images from a variety of sources. The last step in the process would be to give credit where credit is due. Or to put it another way, you are obligated, often times legally, to provide credit and/or annotation for any image you have sourced and used. Here is another great resource that covers many of the FAQs related to royalty-free images, usage and limitations.
http://www.stockphotorights.com/faq/