Make Your Own Car Decals
How To Make Your Own Car Decals
A car decal can be as simple as a small, single-color monogram, or as complex as a windshield-covering, multi-color business logo. Most print shops can accommodate the full range of sizes and colors, and will only need your artwork and the desired size.
In this how-to, we'll design a simple custom car decal that will be printed in white.
1.

Create the Page and Background

From (File > New) under Name: type Car Decal. Our decal will be a diamond-oriented 6" x 6" rectangle, so set a paper size of 9" x 9" to accommodate. Use RGB for color mode.

The objects that comprise our decal will be white, which can't be seen against the default white background. So we can change the background to black while we're working. Either choose Layout > Page Setup, or double-click on the shadow area along the page border.

In the Options window, under Document on the left, select Background. Set a solid black background, and be sure to uncheck Print and Export Background.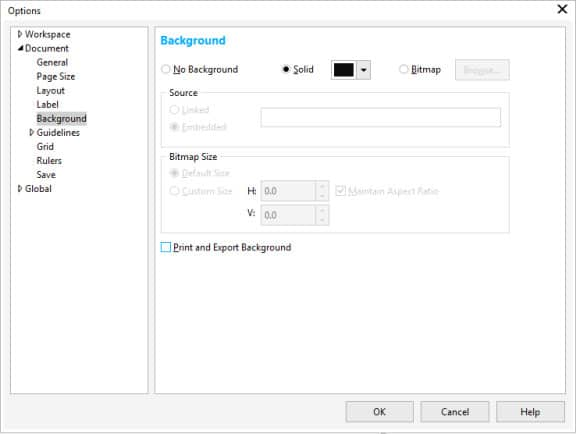 2.

Add the Decal Border

Use the Rectangle tool (F6) to draw a rectangle. Before clicking anywhere, left-click click on the "no color" swatch so that the rectangle will have no fill, and right-click on the white swatch to make the rectangle outline white. Draw the rectangle anywhere on the page. In the Interactive Property Bar, set both width and height to 6". Then change the angle to 45 degrees.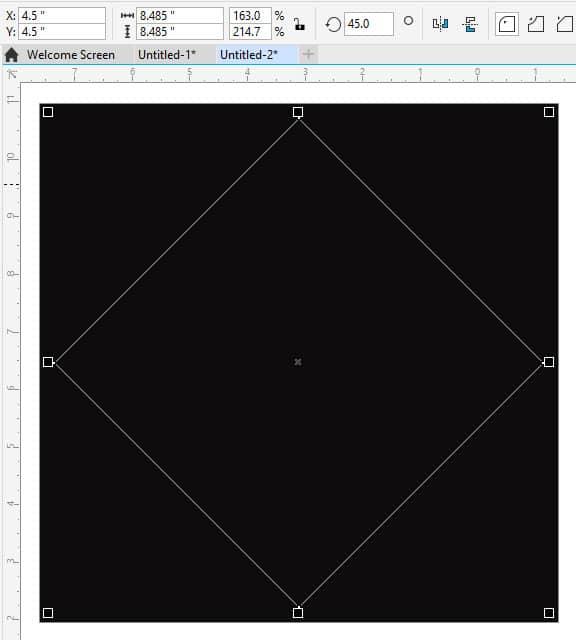 Select the Shape tool (F10) with the Round Corner option, and drag inward any corner of the rectangle. This rounds all four corners. Then change the line width to 16 pt.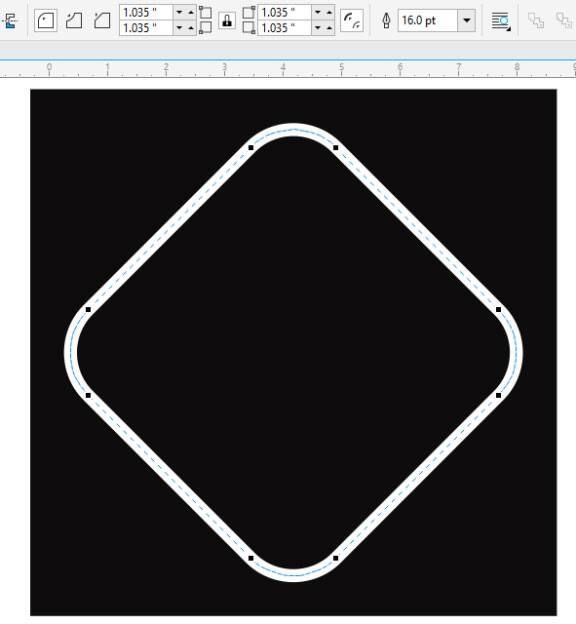 3.

Add Content

Now we can fill in the border with text and graphics. The paw-print graphic was imported from CONNECT. This particular clip art consists of a group of several curves and one white background rectangle. You can delete the rectangle by selecting the Pick tool, pressing the Ctrl key, selecting the rectangle, and pressing the Delete key.

With the group of objects selected, press Ctrl + U to ungroup, then Ctrl + L to combine. Give all selected curves a white fill, regroup with Ctrl + G, and move into place and size.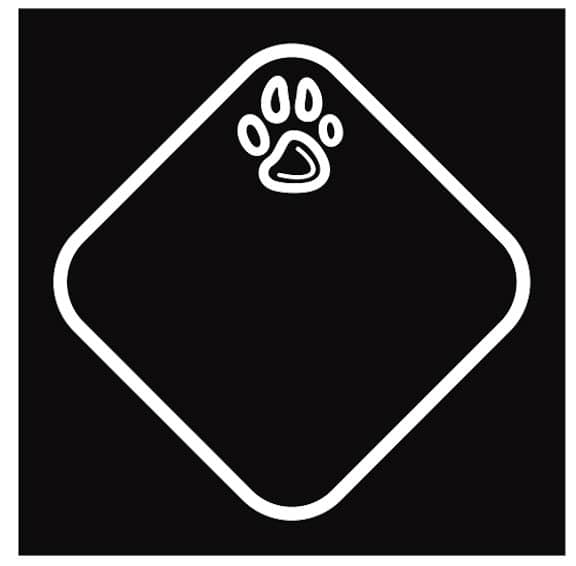 For the decal text, use the Text tool to add a three-line, center-aligned text string. Give the text a white fill.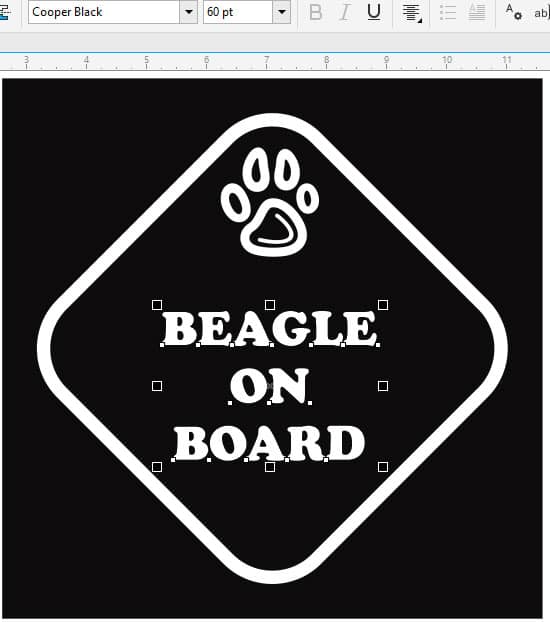 The text can be modified by using the Shape tool (F10). By window-selecting all nodes of a word, you can change the word's font, font size, vertical and horizontal placement, etc.
4.

Send to Printer

Most print shops that produce car decals can produce this either as a clear sticker or a transfer sticker. Find out what graphic formats your shop takes - most likely EPS, PDF, JPG, TIF, etc. You can convert your CorelDraw file to the required format by using either File > Export or File > As.