5 steps to open a PNG file in CorelDRAW
1. Launch CorelDRAW
Open CorelDRAW.
2. Choose File > Open the desired PNG file
At the top, choose File > Open and select the PNG file to open.
3. Select import settings
Then, choose Import text as > Text or Curves.
4. Edit your PNG file
Make your edits to the image.
5. Save your document
Save the file before closing the PNG file in your desired location on your computer.
Open PNG files in CorelDRAW on Windows
CorelDRAW is compatible with:
Windows 11
Windows 10
Windows 8
Open PNG files in CorelDRAW on Mac
CorelDRAW is compatible with:
macOS Ventura (13)
macOS Monterey (12)
macOS 10.14
macOS 10.13
If you want to open an PNG file, you will need to use specialized vector design software like CorelDRAW. Download a free trial of CorelDRAW to get started designing PNG files.
What is a PNG file?
A PNG file is a bitmap image format. PNG stands for Portable Graphics Format and is generally much higher quality—and therefore a larger file size—than JPG files.
Although it is not as easily scalable as a vector file, it is still helpful for sharing high-quality graphics and images on the web.
One of the biggest advantages of a PNG file is its support for transparent backgrounds. This makes it an excellent format for logos that must be shared online and uploaded to websites.
Is a PNG file the same as JPG?
As raster file formats, both PNG and JPG comprise a one-dimensional grid of pixels.
One key area of difference between PNG and JPG is their compression algorithm.
PNG preserves every detail, resulting in a higher-quality—albeit weightier—output, compared to JPG, which allows for a trade-off between quality and size.
In technical terminology, JPG allows for both lossless and lossy compressions, letting you choose whether or not to lose data.
PNG supports only lossless compression, where all the data is always preserved.
Photographers and designers prefer to work with PNG than JPG because it's always a closer match with the original files than JPG, which could lose much data.
Another key area of difference is transparency.
With PNG, you can switch out an image's background or carve a cut out of an image to superimpose on another background.
Designers can even adjust the level of transparency of cutouts, blending them in seamlessly with the background.
JPGs sometimes don't blend well where they're used—for instance, on web pages, software interfaces, etc.
PNG solves this problem with support for transparency and seamless layering.
Pros and Cons of PNG files
Still not decided yet on whether or not the PNG format is suitable for your project? Let's check out the advantages and disadvantages of PNG.
| Advantages | Disadvantages |
| --- | --- |
| Better color depth | Not ideal for print formats |
| Open-source format | Larger file size |
| Lossless compressions | |
| Transparent background | |
What are the limitations of a PNG file?
One major limitation of PNG files is that they are generally larger file sizes.
Without compressing a PNG file, their large size could slow down computers or programs and may be too large to send to others.
Another limitation of PNG files is that they are generally created for web graphics and therefore are not the best choice of file type when trying to print larger full-scale marketing and print media.
What's the difference between PNG 8 vs. PNG 24?
Mostly, the numbers attached to the PNG term refer to the bit level supported by computers.
PNG 8 supports 8-bit colors, while PNG 24 supports 24-bit colors.
Take note, having a higher bit support doesn't imply that the file format is of higher quality than the lower bit support. Some situations might require you to use lower-bit files.
When it comes to color detail, PNG 8 can support a maximum of 256 colors only. PNG 24, on the other hand, can utilize more than 16 million accessible colors.
As a result, PNG 8 is best utilized in tiny graphics that do not require much color detail, such as computer icons and simple graphic images.
PNG 24 works best for web photos and more detailed images.
CorelDRAW opens PNG files and many more file formats
We designed CorelDRAW Graphics Suite to open a wide range of file formats, including all of the following:
Other graphic design topics
How to convert JPEG to vector image in CorelDRAW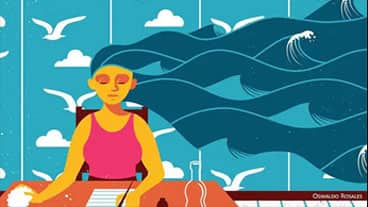 How to open PDF file in CorelDRAW