High-Tech & Telecommunications
CorelDRAW® Technical Suite is used worldwide by high-tech and telecommunications enterprises to create effective technical illustrations. The efficiency gains are greatly appreciated by systems engineers who often spend large amounts of time creating and modifying schematic diagrams. CorelDRAW Technical Suite gives users in electrical engineering, communications and other cutting-edge technology enterprises access to specialized tools that simplify the creation of schematics, circuit diagrams and other electronic component drawings or blueprints.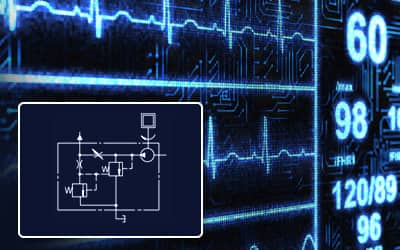 ---
Creating schematics: an end-to-end workflow
Access and repurpose technical design assets
Technical illustration authoring
Publish to any media
---
Access and repurpose technical design assets
Extensive file format support
Whether based on earlier designs or drawn from scratch, diagrams can use a repeated range of elements and symbols, often linked to part numbers in a spreadsheet or database. Usually, engineers will need to incorporate customer or system information from documents designed by other departments using a variety of software applications. To enable information sharing and greater collaboration between colleagues, CorelDRAW Technical Suite supports the complete range of industry-standard file formats for seamless collaboration with other departments, customers or legacy files.
File format compatibility extends to support for a wide variety of technical communications assets and formats, such as DOCX, XLS, Microsoft Visio (VSD), bitmap formats and PDF/A (including editing). PowerTRACE™ is included to automatically convert bitmaps, static or legacy designs to editable vector graphics for selective updates or more in-depth modifications.
No matter what assets you need to access, CONNECT™ is available to help you quickly find them on your computer, network or external storage device, or online sources. This full-screen browser is also available as a docker within the authoring applications Corel DESIGNER, CorelDRAW® and Corel PHOTO-PAINT®, letting you organize content by type or project in shared trays for maximum efficiency.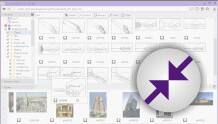 ---
Technical illustration authoring
Symbols for recurrent elements and components
The extensive symbols library is perfect for working with complex designs containing repeated elements. With the Symbol Manager, you can share your own custom-made symbols. Whenever modified or updated, changes are dynamically reflected in any design that these symbols are used in, saving you time and effort. The enhanced styles engine offers an Object Styles docker that simplifies the creation, application, and management of styles for symbols. Take advantage of Style Sets to apply consistent formatting across multiple objects, produce iterative versions, and implement formatting such as line weight and transparency with speed and consistency.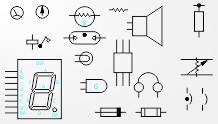 Efficient schematic diagrams with automatic connector lines
For a clear view, conductors must run at right angles in schematic diagrams. In Corel DESIGNER, connector line paths are automatically adjusted to avoid other objects. This makes it easier to create new diagrams or convert existing drawing objects to connectors. The Halos on Curves tool makes connector lines more easily identified, adding precision and clarity to diagrams.
With the Object Styles docker in Corel DESIGNER, you can control halos as a preset style, making it easy to reuse them throughout complex projects. Changes to the appearance of halos, such the color, width or transparency, will be applied to all objects of the same style at one time.

Precision illustration tools and high performance
To a technical illustrator, precision and clarity are everything. Approximation is not an option as all objects must be perfectly aligned and clearly understandable. With your hectic schedule, you cannot afford to double-check object positioning by zooming in and out. Geared for precision, CorelDRAW Technical Suite delivers gravity snapping, dynamic alignment guides and Object Coordinate drawing and dimensioning—features that help you draw and position objects accurately the first time.
CorelDRAW Technical Suite also features support for multi-core processing and true native 64-bit Windows 7 and Windows 8/8.1 applications. The enhanced speed allows you to quickly process larger files and images. Plus, your system will be more responsive when running several applications simultaneously.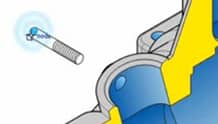 Corel Equation Editor
You can manage equations as editable elements within technical illustrations using the Corel Equation Editor. It lets you create and format mathematical and scientific equations, and insert them in a Corel DESIGNER drawing as scalable text. The Corel Equation Editor also lets you modify an equation in a drawing or reuse legacy equations from CorelDRAW (CDR) files.
Automation and adaptation to project requirements
For many technical illustrators, repetitive tasks, such as hotspotting, creating parts lists and changing parts numbers, are time-consuming, but necessary. By including Microsoft Visual Studio for Applications (VSTA) and Visual Basic for Applications (VBA), CorelDRAW Technical Suite lets you automate these repetitive tasks. Also, with the ability to fully customize the user interface, you can automate various processes and tailor the applications in CorelDRAW Technical Suite to suit your particular workflow. Access the diagramming workspace to instantly ensure you have all the tools you need on hand for diagramming and drawing schematics.

---
Publish to any media
Compatible with multiple formats
CorelDRAW Technical Suite supports PDF output for online, print and archiving as ISO standard PDF/A. Enhanced industry standards compliance means you can deliver standardized technical documentation in leading formats, including WebCGM and SVG. The suite supports more than 100 standard import and export filters, including TIFF, JPG, WMF & EMF, AI, PSD, EPS and more. You can output your diagrams to Microsoft Office with optimized output file support and settings for embedding graphics in Microsoft Word and Microsoft PowerPoint.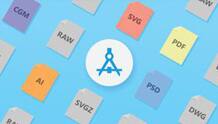 Enhanced web publishing
Online delivery of technical content is increasingly important and CorelDRAW Technical Suite continues to develop ways to support web publishing. The Export for Web dialog box in Corel DESIGNER offers a single access point for common export controls and you can use this dialog to compare the results of various filter settings before outputting illustrations for web pages.