Make Stickers
How To Make Stickers
For a sticker design, other than keeping its size between about 2" x 2" to about 6" x 6", the only limit is your imagination. Sticker printing is usually done on vinyl, but you can also buy adhesive printer paper on which you can print your own stickers.
In this how-to, we'll take a business logo and use it to create a promotional sticker.
1.

Create Content

For this project, the resulting sticker will be about 4" x 4". From (File > New) under Name: type Stickers. Set a paper size of 5" x 5", and use RGB for color mode.

The sticker will be based on a company logo, which consists of several text and graphic objects. Use Pick to select everything, and press Ctrl + G to group the objects. Then use the Object Size fields in the Interactive Property Bar to set the horizontal size to 3.5".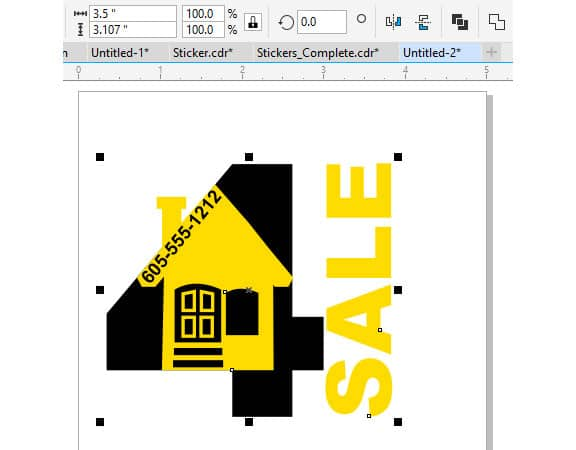 2.

Create the Boundary

The cut line for this sticker will be an offset curve that evenly surrounds all elements of the logo. To create this contour, we first need to create a boundary that surrounds all elements of the logo.

With the Pick tool, drag a selection window around the entire logo. Then select Object > Shaping > Boundary.
3.

Create the Contour

From the Effects toolbar, or the Effects menu, select the Contour tool. On the Interactive Property Bar, make sure the Contour corners are set to Round corner, and the contour is set to the outside. Then click and drag outward, until the surrounding contour has no holes.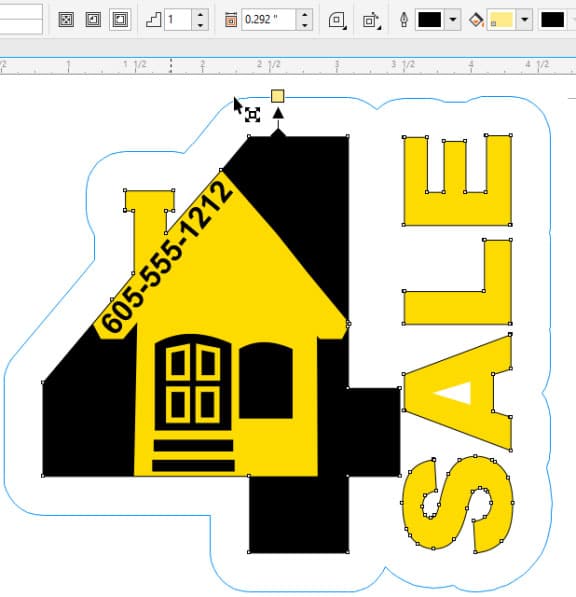 4.

Clean Up and Prep for Printing

Since we now have our contour, the boundary is no longer needed. But the contour was created from the boundary, so both are part of the same group. This structure can be seen in the Object Manager docker.
To separate the boundary from this group, use the Pick tool to select the contour, and press Ctrl + K to break apart the contour group. Now the boundary can be selected on its own, and deleted.
One last step: to assign to the contour the properties required by your print shop, in order to be read as a cut line. Typically this means using the Object Properties docker to set the outline width as Hairline, and to give the contour a specific color.
Finally, use File > Save As to save the file out as an EPS or PDF.