The Complete Guide to Digital illustration
---
What is Digital illustration?
Digital illustration is simply illustration which has been created digitally, within a software, rather than with traditional media like paint. The fundamentals of illustration - designing a book cover, a children's picture book, a comic book character, a science textbook - remain unchanged. Digital illustration tools change the process and open up a world of opportunities for the artist.
---
Need to Download CorelDRAW?
Download a Free 15-Day Trial Now!
---
The advantages of digital illustration are too many to list here. When you start looking into it, it quickly becomes clear why digital illustration has overtaken traditional methods of creating artwork, at least in a professional capacity. What used to take a matter of hours with paint can now be done in moments with software.
Shortcuts to different brush sizes, an endless color palette, and seamless color mixing mean that illustrators no longer need an arsenal of equipment on the table, just illustration software and a computer. There's no need to wait for a canvas to dry, or workaround errors - digital illustrators can create work quickly and efficiently, jumping back and forth between versions so there's no lasting risk of making a mistake.
With illustrators working more quickly, the volume of their output increases, and digital files can be sent to clients and publishers in seconds after the illustration is completed.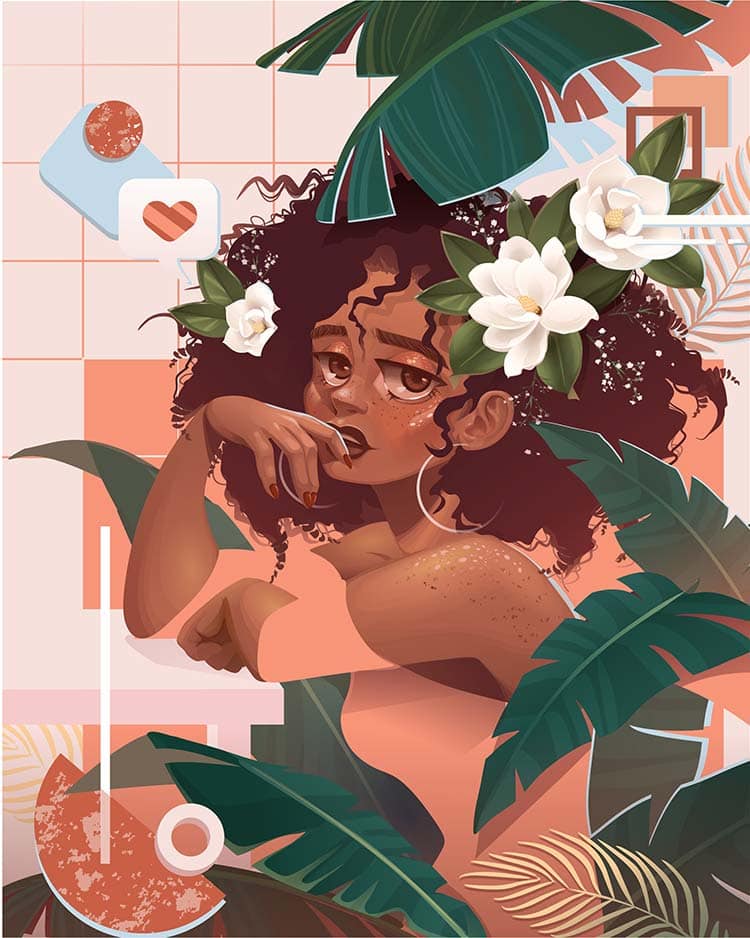 Digital illustration styles
Another advantage of digital illustration is being able to quickly jump between styles. Illustrators can create pencil sketches, watercolors, acrylic paintings, charcoal drawings, or bold abstract vector art at the click of a button. Having complete control over the customization of brush strokes and types makes it easy to experiment with new styles and combine techniques in ways they may not have thought of before when working with traditional media.
As well as digital illustration that mirrors traditional techniques, created in raster image software, illustrators also have access to vector illustration which opens up another world of styles that would not be possible to create using traditional media. Vector illustration lets artists create images with flawless colors and perfect lines, creating beautiful images without any margin for error.
---
Need to Download CorelDRAW?
Download a Free 15-Day Trial Now!
---
Digital illustration software
There is a wide range of digital illustration software available for both hobbyists and professional artists. For those wanting to replicate the painterly effect of traditional media, raster image software like Corel PHOTO-PAINT and Corel Painter are specifically designed for digital illustrators.
For those wanting to embrace the digital side of things fully, CorelDRAW is a vector illustration software that lets illustrators create high-quality vector artwork. While raster images work with pixels, which allow for continuous tonal shifts in the artwork, vector files are created using mathematical formulas. This lets illustrators create totally perfect lines and blocks of color that are perfect for people looking for a crisp, abstract style.
Nearly all vector illustration software lets users export files in file types such as EPS, SVG, AI, and CDR formats that can be scaled endlessly without losing quality.