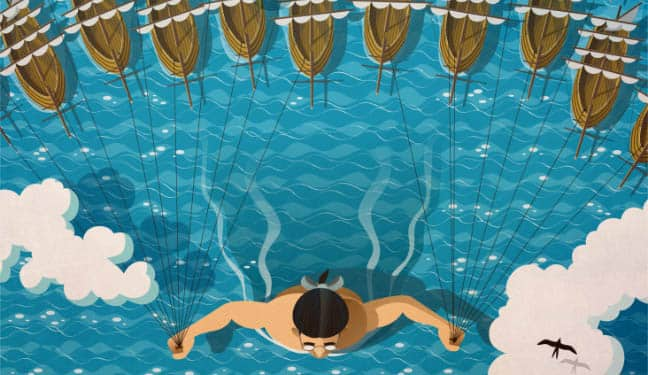 What is Vector Art?
In this first chapter, we're breaking down the definition of vector art, what vectors are, why designers should use them, what you can make with them, and more. As you work your way through each chapter of this series, you'll learn about the history of vector art, its role in pop culture and business, careers as a vector graphic artist, and more.
Using design elements defined using a sequence of mathematical statements or commands, users can create stunning two or three-dimensional vector graphics. Called vectors, these lines, points, curves, and shapes in these graphics allow designers to create artwork that can scale almost anywhere and at any size without losing quality.
Even though they're primarily in the digital space, vectors are in the world all around us – when you see a bus wrap or a company logo on the side of a building, those are vector art designs. If you're looking for designs with clean edges and a clean look, vector graphics software allows you to create these stunning pieces of artwork.
Vector illustration is a valuable design skill for digital designers because it allows them to resize designs infinitely without sacrificing quality. We will discuss that and a deep dive into what vector graphics are, why you should use them, what you can make, and who uses these designs in this guide.
What are vector graphics?
In simple terms, a vector graphic is defined by math and considered the exact opposite of raster images. In other words, raster images store data as a map of pixels and vectors are a service of mathematically defined lines and shape. If you were to zoom in on a vector, that wouldn't affect its clarity. No matter how far you zoom in or out, you'll always see crisp edges – that's where these graphics differ from raster images. You'd see pixels if you zoom in on a raster image, whereas a vector is infinitely scalable.
You can find examples of vector designs on everyday things like bus wraps or large-scale print items like billboards. Think of it this way – if you're looking at a flat design, it's most likely a vector design. Keep in mind, though, that if you see something that's photo-real, that's a raster image.
If you need something like a logo, an icon, or a flat illustration, vector graphics are ideal. The main reason is that they're small files despite their infinite scalability. Vector graphics are also much easier to manipulate if you need to make a new shape, join two points, or adjust a curve.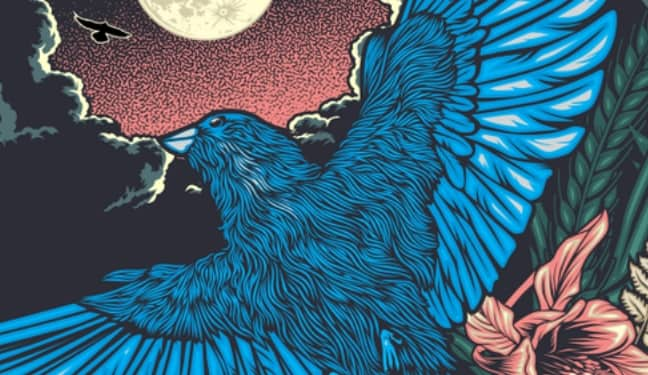 Why use vectors when creating art?
Vector art is a technical term for using mathematical algorithms to create simple illustrations using geometric shapes, lines, and curves. These math-based designs use geometry and are stored as a series of formulas rather than pixels as in photography.
Vector graphics show up in many different formats. You might see file extensions showing .eps or .svg or .ai or .pdf. Each has a different use.