Flip a Photo
How To Flip a Photo
There are a couple of reasons why you may want to flip a photo. It could be that visually, the image would look better, you may want to flip vertically if you had, say a lake scene and wanted to make it look as the clouds are reflected, It could be a shot taken of a mirror or sometimes if you are bringing an image from an iPhone to a Windows system, the image may be flipped. CorelPHOTO-PAINT makes it very easy to flip that shot.
1.

Open the Image

There are a couple of ways to open the image. From the Welcome Screen, select Get Started and then click on the button to Open Document, alternatively, from File > Open.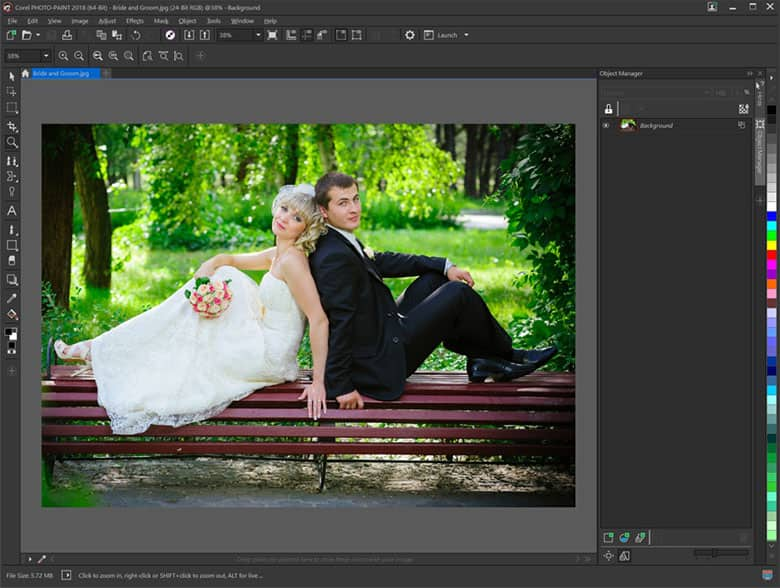 2.

Flipping the image

You have the ability to flip the image horizontally or Vertically. For this image we are going to flip it Horizontally. From the Image > Flip > Horizontal. That is all there is to it.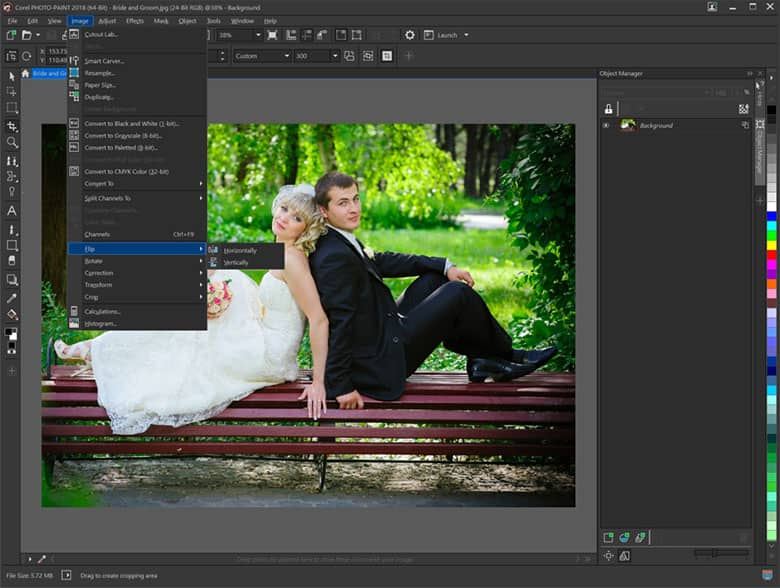 3.

Next Steps

Now that the image has been flipped, you can save the file out or continuing to edit your image.