Make Website Graphics
How To Make Website Graphics
Web Graphic design is as simple as setting up the page, adding your artwork and using the Export for Web option in CorelDRAW. Web Graphics are used to provide information or visually stimulating content to entice the viewer to spend more time on your website.
1.

Set the page size

Depending on the size of the image, it will determine the document size. From the New Document dialog box (File > New), in the Name: field type the name of the file as 'Captn_Bobs'. Next, from the Preset destination drop-down, select Web. You will notice that this changed the unit of measure to pixels and the Rendering resolution to 96 dpi. Below Size, set the Width to 450 and Height to 235. Click OK.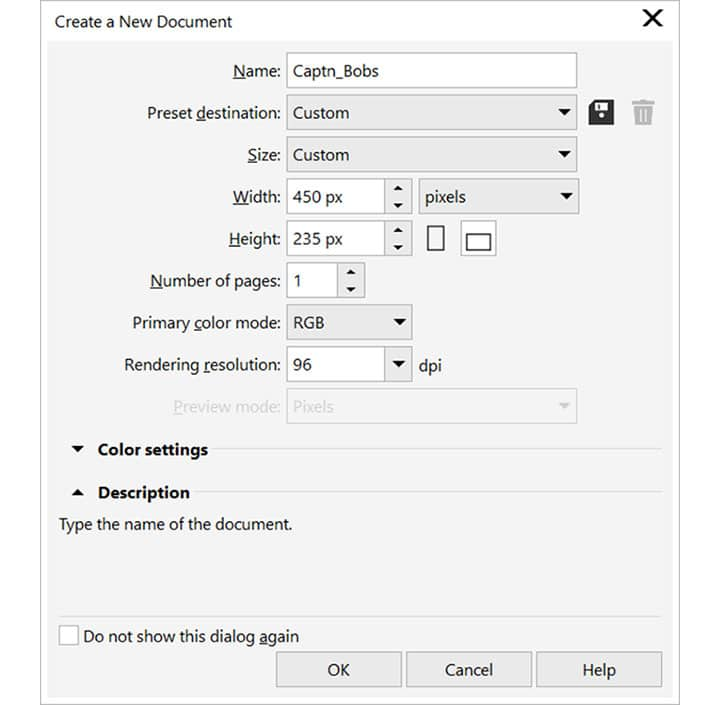 2.

Adding Graphic elements

From the (File > Import) and browse to where the logo is and import it. Position the logo on the left side of the page and size it to 222 x 222. Now add my text elements and we are done.
3.

Export for web

There are different file formats that can be used when exporting for the web. These include GIF, JPG, PNG, each have their own characteristics. GIF89a and SVG can also be exported from CorelDRAW. The PNG or Portable Network Graphic is the most versatile in that it supports 24 bit color as well as transparency.

From (File > Export For > Web) This will open the Export for Web dialog where you can make such choices as GIF, JPG, PNG, you can also set the color depth and allow for transparency if that is a requirement.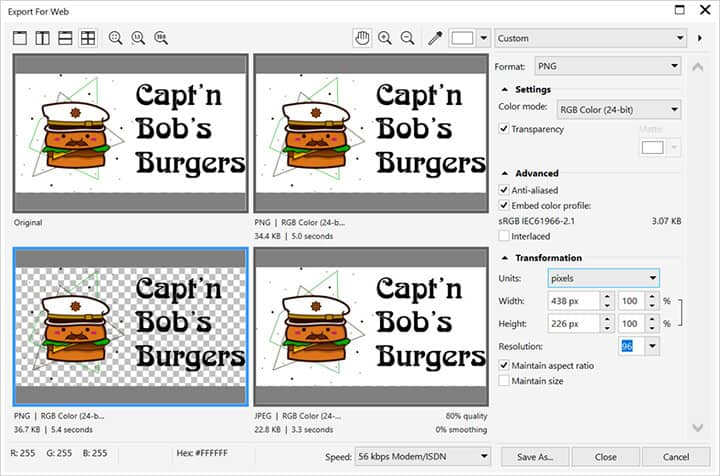 CorelDRAW does more than just create website graphics
Check out some of the other graphic design features in CorelDRAW Graphics Suite, like How To Make A Website Icon, How To Make A Label, How To Make A Flyer, and more! Create high quality designs in a fun and easy to use graphic design software and make your work stand out more than ever.