Make a Flyer
How To Make a Flyer
We are going to take a look at creating a custom flyer and see just how easy it can be. Now a flyer can be either single sided or double sided and it usually depends on how it is being presented. If it is something that will be posted on a wall or bulletin board that it is probably best to make it single sided. If on the other hand it will be given out then it can be a double-sided piece.
In this How-to we are going to use one of the professionally designed templates that is included with CorelDRAW.
1.

Selecting the template

From the Welcome screen select New From Template and filter by type. Select Flyers. I will be using the template called Real Estate UK - Flyer.cdt.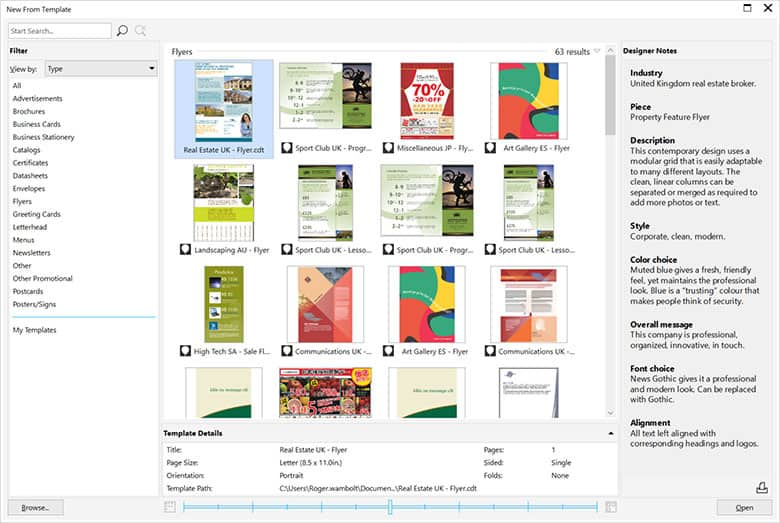 2.

Working with the template

We will start by changing the color. This template was created using color styles and so changing the colors is very easy. Open the Color styles docker, Windows > Dockers > Color Styles and click on one of the color styles. This will open the Color Harmony Editor. In here you will be able to change the color feel of the template. For this template, I have replaced the images with my own and imported our company logo and now it is just a matter of changing the text.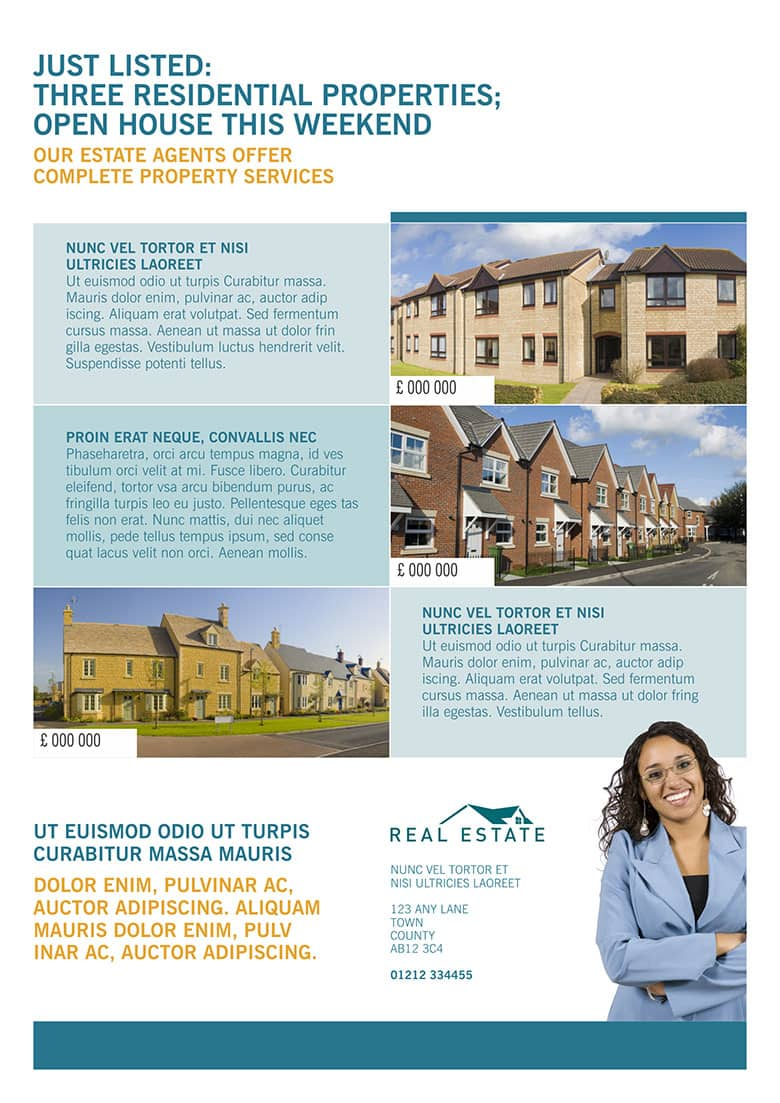 3.

Outputting the file

The output of this file is straightforward and can be sent to an inkjet printer or for larger quantities, can be printed at a local copy house, or you can Publish the file as a PDF file for easy distribution via e-mail.