Add Photo Effects
How To Add Effects to Photos
If you want to add an effect to your image, there are over 100 effects that are in CorelPHOTO-PAINT and all are very easy to add. The most difficult part is to pick the one that achieves the effect that you are looking for.
1.

Open the Image

There are a couple of ways to open the image. From the Welcome Screen, select Get Started and then click on the button to Open Document, alternatively, from File > Open.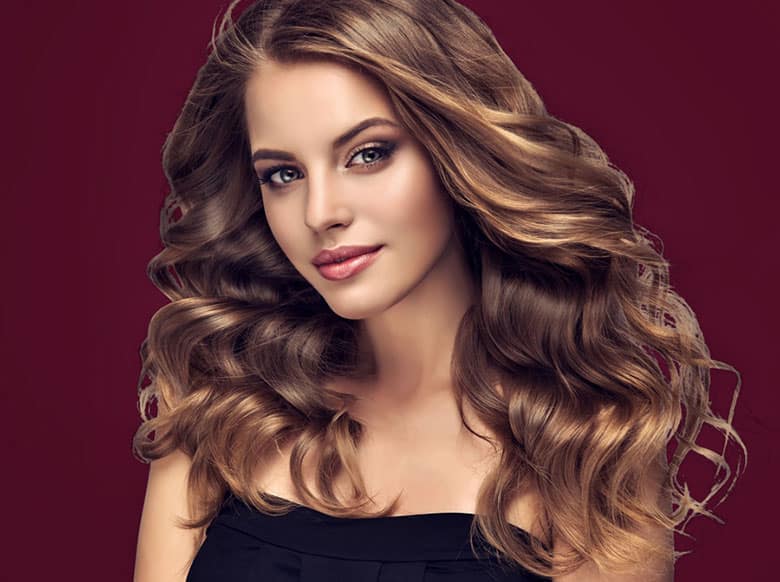 2.

Apply an effect

From Effects menu you can see that there are a number of sub menus. These are categories of different types of effects. For this image, we are going to Effects > Creative > Mosaic.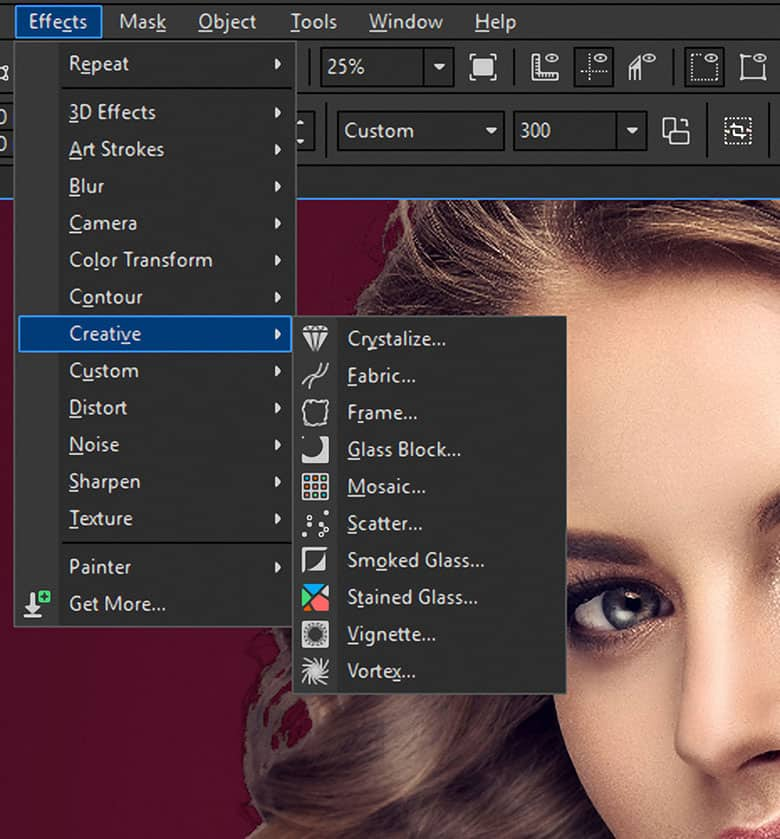 Selecting this will open the Mosaic dialog box. In here you have the ability to adjust the size, background color and whether a vignette gets applied. YOu will also notice two icons in the upper left corner. These are to allow for different types of preview. Feel free to play around. Once you have the appearance that you are looking for, clickOK.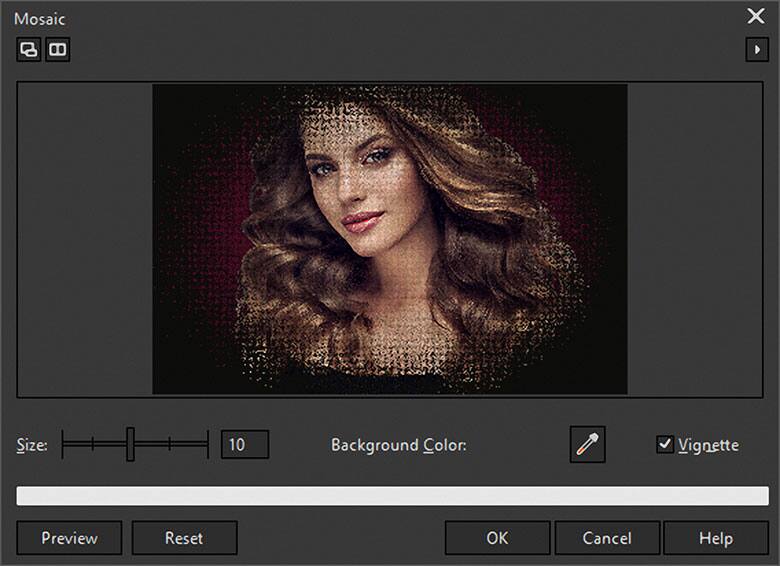 3.

Next Steps

Now that you have applied the effect, you can save the file out or continuing to edit your image in other ways.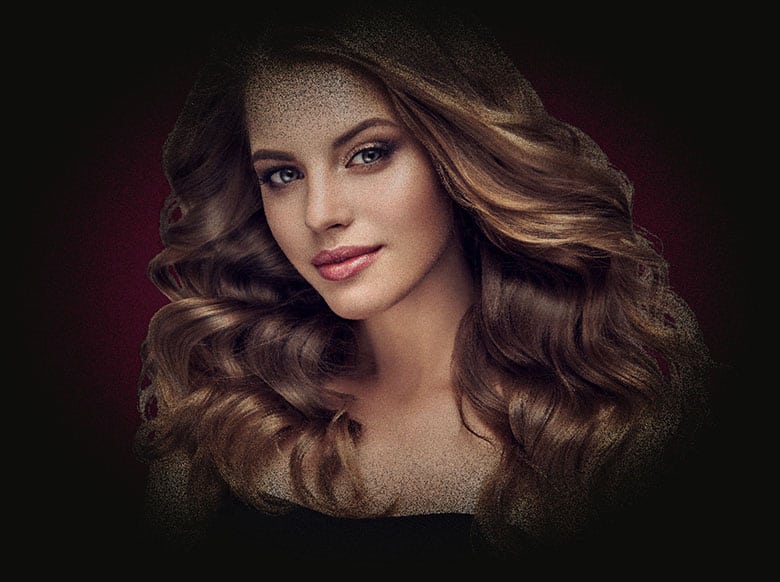 CorelDRAW Graphics Suite does more than just add photo effects
Check out some of the other graphic design features in CorelDRAW Graphics Suite, like How To Resize An Image, How To Straighten A Photo, How To Watermark Photos, and more! Create high quality designs in a fun and easy to use graphic design software and make your work stand out more than ever.