Make A Web Banner
How To Make A Web Banner
A web banner is a graphic usually displayed along the top or on the side of a web page or the whole website. They are often used to announce special offers, new products, or other important content. Website banners can come in a variety of sizes and selecting the right size could not be easier. For this exercise, we will be using the Leaderboard Ad size which is 728px X 90px.
1.

Set the page size

As mentioned, for this exercise, we will be using the Leaderboard Ad size. From the New Document dialog box (File > New), in the Name: field type the name of the file as 'Homes Starter_728x90'. Next, from the Preset destination drop-down, select Web. You will notice that this changed the unit of measure to pixels and the Rendering resolution to 96 dpi. In the Size drop-down, select Leaderboard Ad and click OK.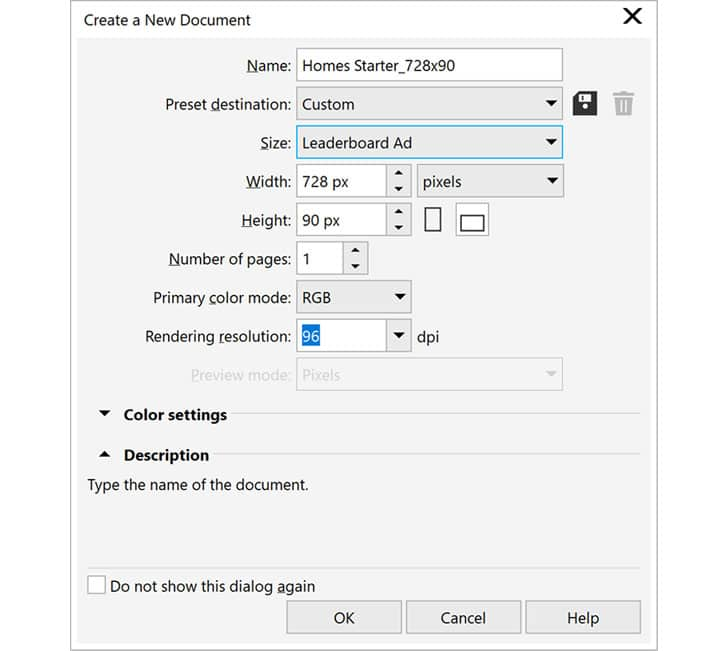 2.

Adding Graphic elements

Position the logo on the left end of the banner and size it to 86px horizontally. (make sure lock ration is turned on). Now add my bitmap image and text elements and we are done.

3.

Export for web

To export our banner, go to File > Export For > Web. This will open the Export for Web dialog where you can make such choices as gif, jpg or png. you can also set the color depth and allow for transparency if that is a requirement.