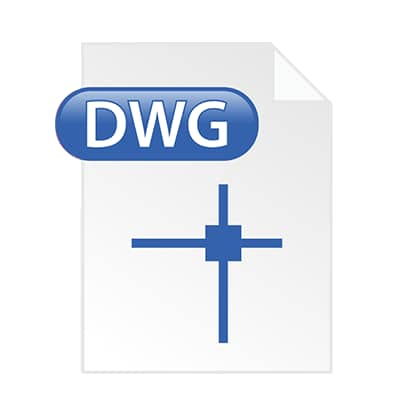 6 steps to open a DWG file into CorelDRAW
Launch CorelDRAW

Open CorelDRAW.

Choose File > Open to create a new document

At the top, choose File > Open and select New Document. Select your desired canvas size and colors.

Choose File > Import / Place after you select the DWG file to open

Then, choose File> Import / Place. The file browser will appear. Select the DWG file you want to import and click Import.

Position the image on the canvas

Using the cursor, select where you want the image to be placed and click and drag to position the image on the canvas.

Edit your DWG file

Make your edits to the image.

Save your document

Save the DWG file in your desired location before closing it.
Open DWG files in CorelDRAW on Windows
CorelDRAW is compatible with:
Open DWG files in CorelDRAW on Mac
CorelDRAW is compatible with:
macOS Ventura (13)
macOS Monterey (12)
If you want to open a DWG file, you will need to use graphic design software like CorelDRAW. Download a free trial of CorelDRAW to get started designing DWG files.
What is a DWG file?
A DWG file is an image file format and the name stems from an abbreviation for, "Drawing." It was originally developed by Autodesk and contains two and three dimensional vector graphics, or the data used when creating in CAD.
DWG files are vector files, meaning they contain binary code rather than pixels and can be scaled endlessly without losing image quality.
DWG files are mainly used by architects, engineers, and designers for designing anything from a floor plan to computer components, and anything else in between.
DWG files do not have to be used exclusively with CAD programs.
They are also compatible with vector design software like CorelDRAW, so if you are sent a DWG file and cannot immediately open it, don't worry, CorelDRAW will be able to help you out.
The advantage of DWG files over other vector files is the specific connection they have with CAD, which is intended for precise technical drawings.
In addition to logos or graphicsintended for 2D spaces, DWG files contain 3D data as designs created in CAD are objects intended to be manufactured.
Many people use this software because it has the ability to produce accurate and professional drafts or digital drawings in a format that is used and recognized around the world.
What are the advantages of DWG files?
Professionals prefer using DWG files for many reasons. DWG files have an short learning curve, lots of versatility, and they are easily accessible across multipleplatforms.
The DWG file format cuts down on the time needed to create 3D drawings like floor plans, product sketches, and more.
What are the disadvantages of DWG files?
The DWG format comes up a bit short in certain areas when compared to alternative graphics formats. For instance, DWG files can only be opened and edited on usingCAD software.
As a CAD file format, DWG files is usually quite hefty. That means you might be faced with a serious drag on system resources when working with DWG files on an older computer or other low-capacity device.
Also, most DWG images are monochrome — but you can still make use of up to 250 colors.
Over the years, many versions and extensions of the DWG format have emerged, making for a confusing ecosystem. That means that newer CAD software programs may fail to recognize or open older versions of the format.
What is DWG file format used for?
The DWG format is useful in many industries.
Since it's compatible with the various specialized versions of AutoCAD, professionals in different sectors can easily use it to visualize concepts and ideas, from product designers to architects, town planners, and many others in similar professions.
You'll most likely run into a DWG file when dealing with multi-layered designs.
With DWG files, you can easily cobble together layers of 2D and 3D drawings and diagrams along with key specifications and other technical information.
Can DWG files be edited?
By default, DWG files can always be edited by programs that work with those file types.
If you want to secure a DWG file and prohibit edits or replications, you can save the file as a DWF or PDF.
How are DWG files different from DXF files?
The DWG file format was created and is still owned by AutoDesk. It is the native AutoCAD file format. As such, this format is not supported by many CAD programs as DXF files.
The DXF file format is open source and is more widely accepted by CAD programs.
What programs will open a DWG file?
The DWG file format was created to be used as the default Autodesk format. It is a proprietary format and is not as widely supported as other CAD file formats such as DXF.
In addition to Autodesk, there are several programs that can open and work with DWG files, including CorelDRAW.
CorelDRAW opens DWG files and many more file formats
We designed CorelDRAW Graphics Suite to open a wide range of file formats, including all of the following:
Other graphic design topics
How to convert JPEG to vector image in CorelDRAW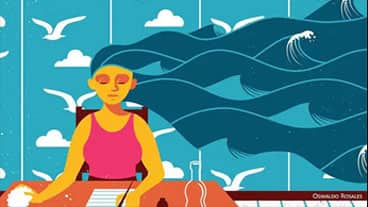 How to open PDF file in CorelDRAW