Where Can You Work with Vector Design Skills?
The following are examples of jobs relying on the competencies in vector graphics:
Graphic Design
Many vector artists pursue a role as graphic designers at a creative agency or within a company's internal team. While graphic designers must have a broad artistic skill set, proficiency in vector graphics is essential. Graphic designers use their vector design skills to create crisp, scalable designs for various situations and applications.
Web/UX Design
With some added knowledge of web design and development, a budding vector designer could pursue a career in designing web pages. Web/UX design requires a solid working knowledge of graphic design and vector art. Vector graphics files, known as SVGs, are foundational for responsive web design.
Print industry
Experience with graphic design and vector art is important in the print industry. Vector artists working in print shops need a strong understanding of image file formats, as they'll be reproducing art across various formats, from small postcards and flyers to large billboards. With vector files, printers can scale graphics to enormous sizes without losing quality.
General or Freelance Illustration
Some vector designers may decide to focus on the illustration side of graphic design, using vector illustration tools and techniques to create stunning art for publications, advertisements, books, and more. While traditional illustrators created art with paints, pencils, and other materials, modern illustrators often use digital tools — or a combination of both.
General Marketing Roles
Many general marketing roles call for various advertising, social media, business, and design skills. Marketing professionals with graphic design experience tend to be in high demand in the job marketplace.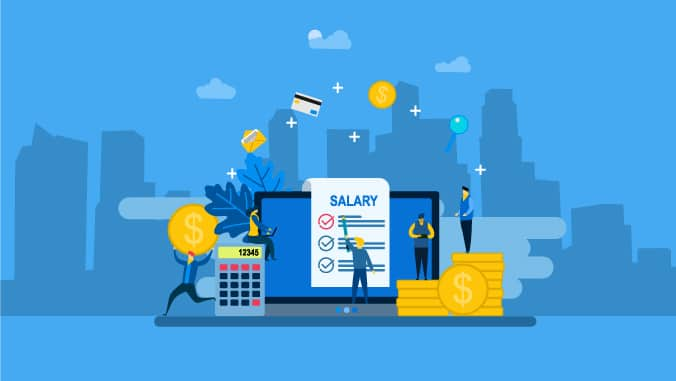 What Kind of Money Can I Make in a Design Job?
There are many career options for vector artists and graphic designers, as outlined above. Salary expectations for graphic design jobs can vary significantly based on the role, your level of experience, and the job's location. For example, according to Glassdoor, the average UX Designer in New York City earns a salary of $103,148, with plenty of room for growth.
Data from the Bureau of Labor Statistics reveals several common graphic design jobs and their average mean wage in the United States in 2021. Explore more compensation data on the BLS website.