Choosing the Right Vector Graphics Software
The previous chapter outlined what you can make with vector software, including web design, logos, billboards, and flyers.
In 1963, computer scientist and internet pioneer Ivan Sutherland created the first vector software: Sketchpad. Sketchpad was a breakthrough in the computer graphics industry, and it paved the way for modern computer-aided design and vector graphics software.
Now, there are many vector software options available. Whether you're creating vector art for business or fun, you should take some time to consider which vector editor is the right fit for you.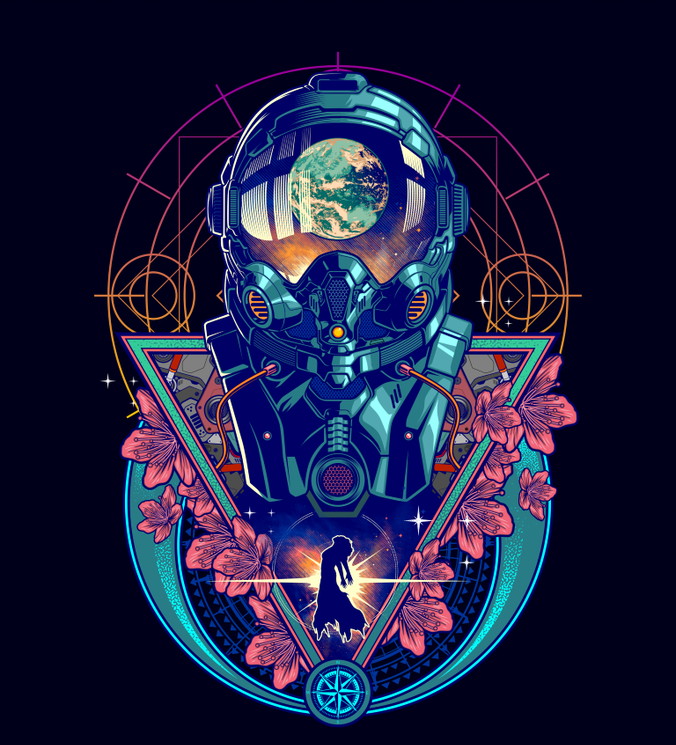 Device Type
Most vector graphics software is designed for laptops and desktop computers rather than tablets and smartphones, but options are available no matter what device you're using. Some brands offer both desktop and mobile versions of their software, with the mobile versions being more basic, with fewer features and capabilities. Make sure your software of choice is compatible with your device before purchasing.
Operating System
Most big names like CorelDRAW and Illustrator will work on either Windows or Mac OS, but there are fewer software options for Chrome OS, Linux, and other less common operating systems. A browser-based platform, like Canva, might be your best option if you need software that works on a Chromebook or similar device. A software's functions and features should be similar across various operating systems, but some elements may vary, like keyboard shortcuts.
Price and Subscription Model
Various price points and subscription models are available depending on which vector software you select. A one-time purchase will cost more upfront, ensuring a fixed price and providing indefinite access. Keep in mind that a one-time purchase likely gives you a specific software version that may not include regular software updates.
Alternatively, industry leaders like CorelDRAW and Adobe offer a subscription model for their vector design software. This model involves a lower upfront cost followed by regular monthly or annual payments. A software subscription typically gives users access to software updates, allowing them to use the latest version of the software without paying extra.
Paid vs. Open Source
Try a free or open-source vector editor if you're a beginner looking to try vector art without spending anything. There are many free browser-based and stand-alone graphics editors available today. Free vector software like Canva, Krita, and Inkscape gives you basic graphic design functions. Some of these "free" options place advanced features behind a paywall. Paid options like CorelDRAW and Illustrator have many more features and more advanced capabilities.
Feature Set
Before investing in vector design software, make sure it has the features you need to create the art you want to make. Some tools are standard across most vector art software options, but some programs have unique features you won't find anywhere else.
For example, CorelDRAW's PowerTRACE tool is great for vectorizing images — Illustrator's comparable tool is called image trace. CorelDRAW boasts online collaboration tools to facilitate working on a project as a team — other leading software lacks this feature.
Ease of Use for Beginners
If you're new to vector graphics, free vector software may be a good choice for you, as they're typically simpler and easier for beginners to learn. Adobe Illustrator is powerful software, but it can have a steep learning curve, especially for users who haven't used other Adobe software. Many consider CorelDRAW much easier to learn and is supported by lots of useful tutorial content. No matter which vector software you choose, seek out in-depth tutorials when you're getting started.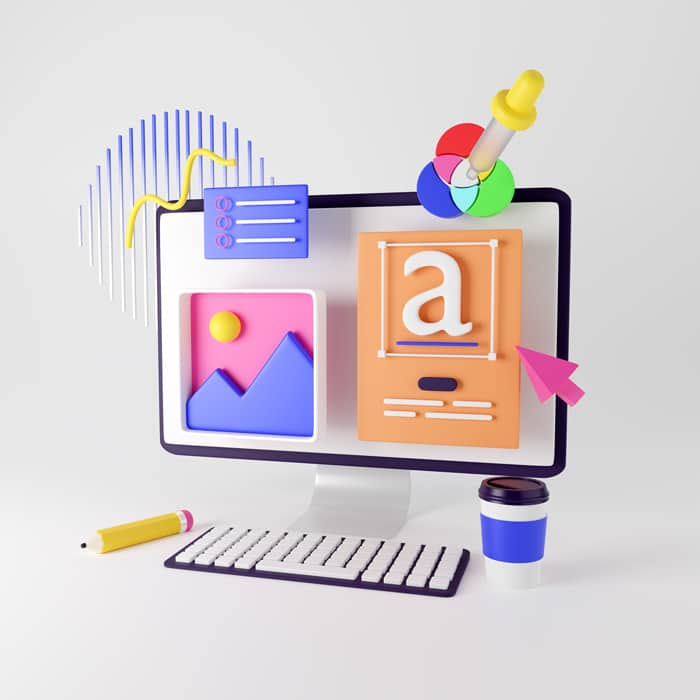 Which are the Most-Used Vector Graphics Software Options?
Because working with vector graphics requires a different skill set than raster images, designers find that some software is more user-friendly than others. This section breaks down the top creative solutions to help you select the best option.
CorelDRAW
The Corel Corporation first released CorelDRAW in 1989, and it has been continually updated and improved since. CorelDRAW is part of the CorelDRAW graphics suite, including other graphics software like the raster editor Corel PHOTO-PAINT. CorelDRAW is a robust software option used by graphic design professionals and hobbyists alike. It's available as a one-time purchase or as an annual subscription.
Adobe Illustrator
Adobe Illustrator is a popular vector editor that has been around since 1985. It's available in the Adobe Creative Cloud, with other graphics software like Photoshop and InDesign. Adobe's subscription model launched in 2012, and they no longer offer a one-time purchase option for their software.
Inkscape
Inkscape's software is available as a free and open-source vector graphics editor. Like other free vector software, Inkscape is a great choice for those on a budget or beginners wanting to try vector art for the first time without investing in software. It has strong basic capabilities but lacks the more advanced features of paid software options.
Canva
Canva first arrived on the scene in 2013. While it's not purely a vector graphics software, Canva is a popular browser-based design software and a great choice for Chromebooks, tablets, and other mobile devices. Canva offers many pre-made templates and design elements, and it is a popular program for making things like social media graphics and posters. The base version is free, but there's also a paid subscription option for users needing more features.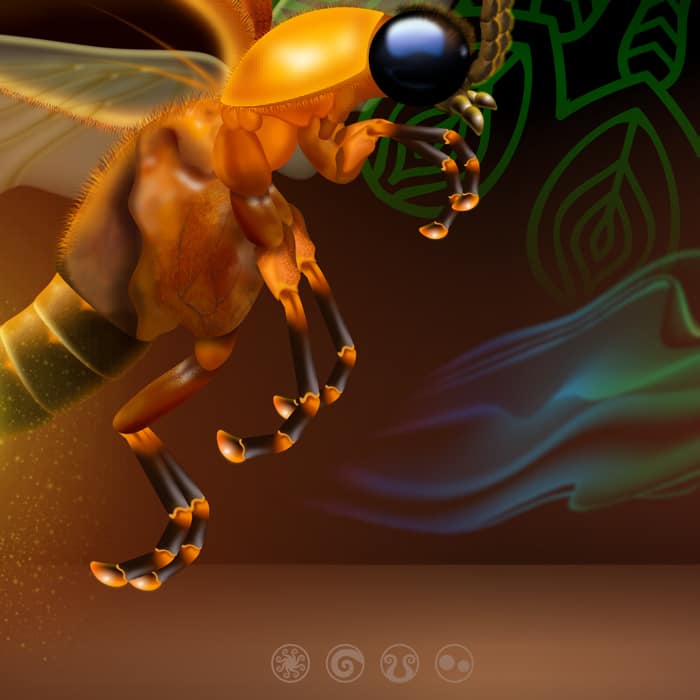 Why Should I Choose CorelDRAW?
With such a range of vector software options available, why should a designer choose CorelDRAW? Here's what sets CorelDRAW apart from the competition:
Flexible Licensing Options
CorelDRAW offers various payment options, including an affordable subscription model and a one-time payment option. With various licensing models and a free trial, CorelDRAW is an accessible and affordable vector software.
Friendly UX
CorelDRAW is available across all major operating systems, with a browser-based vector design app also available for web and iPad. This software option is intuitive and user-friendly for advanced designers or beginners.
Workflow Advantages
CorelDRAW's design tools are well organized and easy to use as you create art, and file compatibility is extensive. Many professionals use CorelDRAW in addition to Illustrator, as each vector design software offers unique features and contributes to a more productive workflow.
Explore how CorelDRAW's competitive advantages make it a compelling alternative to other leading software options.
Choosing the Right Vector Graphics Software for You
When choosing vector graphics software, there are many things to consider, including device and OS compatibility, price, licensing model, feature set, and learning curve. With so many great software options available today, all with different offerings, consider which software best suits your needs. If you're unsure where to start, there's no harm in trying a free option or free trial.
You can create great vector art with various software choices — your software is just one key element of being a graphic artist. Join us in the next chapter as we explore the skills and training you'll need if you want to become a vector artist.