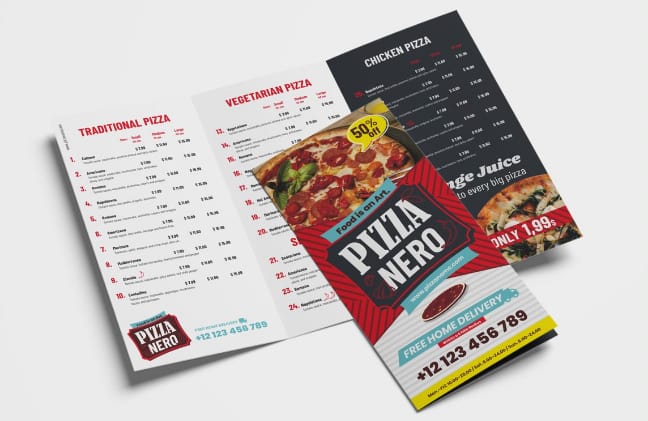 Designing With Vectors - What can you make with vector art?
Vector graphics technology is incredibly flexible as well as beautiful. Vector Art is scalable, editable, and can be used almost anywhere, on nearly any surface, including paper, cloth, vinyl, glass, and plastic. Professionals and non-professionals use vector graphics both creatively and technically.
Designers use vector art for web design, logos, signage, publications, packaging, marketing, advertising, and retail display. Non-professionals use it to create designs on clothing, ceramics, newsletters, banners, cards, invitations, and personal websites.
Web Design and UX
Because of the scalability of vector graphics, this is the perfect creative tool for web design. One design can appear on different devices of different sizes without distortion. This kind of responsive design means you can see images and text on your desktop computer and your phone because of the scalability of vector graphics technology.
Vector graphic web designers use SVG (scalable vector graphics) files for images, logos, typefaces, and other graphical elements. Because users read texts on various devices, designers must also create fonts as vector designs. Even though computers treat these files like fonts, they're rendered as a vector. For example,
Raster fonts: glyphs are bitmaps systems that draw single lines or symbols in the font
Vector fonts: glyphs are a collection of line endpoints defining the line segments used to draw the font's character or symbol
SVGs are written in XML, a markup language used to store and transfer digital information. For an example of what vectors look like in web design, check out the graphical diagram on the right side of the top of this homepage: mabl: Intelligent Test Automation for Agile Teams
So, unlike raster images that are jpeg or png files, vectors can be scaled, searched, indexed, and modified in XML. They're smaller than raster files, which can mean faster website loading time. They're perfect for web design because you can use them in any size without losing quality. For example, if you create an animated GIF and zoom in, you'd see pixels because it's a raster. However, because it's 100% math, zooming in on a vector doesn't cause pixelation.
Logos
Because of their math-based scalability, most logo designers use vector design programs to create AI, CDR, EPS, PDF, and SVG files. Vector logos contain curves, lines, points, and various shapes. For example, when you look at a company's logo and zoom in, you can see that the lines stay crisp and clean no matter their size: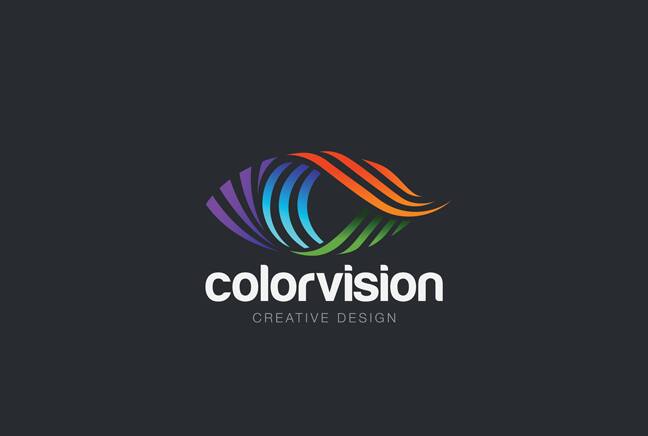 So, you can design a logo that looks small on your screen but can blow up to infinity without losing quality. You can create vector logos as stunning on a child's clothing label as a massive city building. It also means you can be consistent and dramatic, no matter the surface or marketing material.
For example, if you were designing a clothing tag featuring a logo, using vectors ensures you can add this same design to other items without distortion:
A vector graphic is a must-have for logo embroidery, and the machines need a precise image map to transfer logos to textiles. Once you create a vector design, it's a simple matter to change its color, orientation, or position as often as needed. You can also design many variations on one theme and make each one look different.
Billboards
The images on billboards use mathematical formulas of vector technology to allow an image to be that big without losing quality. Vector graphics software allows a designer to create an image on a computer at home to use in any size.
Thinking about the Google example above, this video depicts a massive Google billboard in Times Square. You can see how crisp, clear, and clean the graphics are in these vectors: Google's HUGE billboard in Times Square
If this were a raster image, the billboard or display would likely be grainy, pixelated, and hard to see. The same technology that creates simple logos and allows them to be any size is the same used for large displays on almost any surface.
Flyers
Just as vector art is ideal for large-scale designs, it's also useful for smaller-scale work like flyers. That same logo on a billboard or stretched across a downtown building is the same one you can use on a pamphlet, as a tiny icon in a magazine, as a watermark on a poster, or as a stunning element of any layout, especially in print, where crispness and sharpness must be precise.
Here's an example of what these flyers might look like: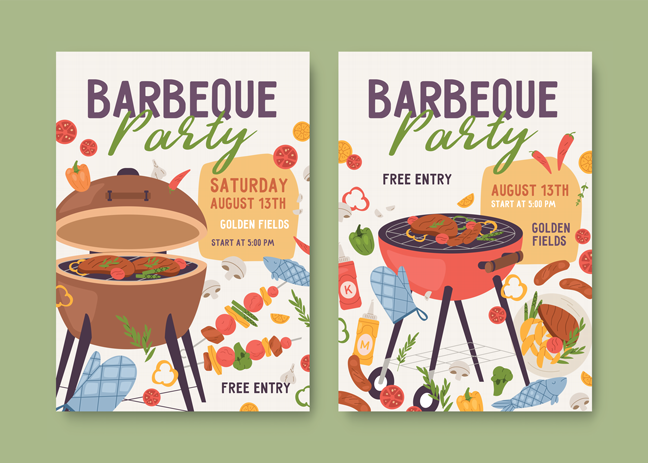 Branded Merchandise
High-quality vector artwork is a must when producing non-pixelated designs on brand merchandise like apparel, bags, mugs, pens, and t-shirts. Because vector art provides sharper and cleaner lines, it's the ideal file type for crisp resizing. Here's an example of what branded merchandise could look like:
And So Much More
Beyond the uses we've already discussed, there are several other ways graphic designers use vector art, including in animations, video game characters, infographics, NFTs, and digital presentations. The best time to use vectors is anytime you want your images to scale without pixelating. Here's an example of a vector graphic that looks 3D: Bored Ape yakht club 3D art #51
Getting started
If you are starting as a designer or a marketer who needs to develop versatile designs for a campaign, vector designs are the place to start. One reason, of course, is its great flexibility. The same vector graphics technology means you can use it to create beautiful art even if you haven't considered yourself an artist before this.
There are various software tools, and some take more getting used to than others. When choosing a vector software tool, make sure it can easily export vectors to the web. That means it's generating a compatible file, like SVG, which is what web pages are build with. Ask yourself if the software can:
Work well with tablets
Simplify illustrations (ideal for those who aren't freehand artists)
Provide typographic controls
Supports a variety of file formats
Begin by playing with the software to see where the shapes take you, and then jump into the colors. You can also make money creating designs using print-on-demand companies like Zazzle or CafePress that print good-quality clothing, posters, home decor items, and even vehicle graphics.
The vector designs need to be high resolution, ideally a vector graphics file. With the popularity of online shopping, good custom-designed items are trendy, fun, and in demand. The best part is you can design and re-design for a large variety of products but only pay for the printing when someone orders one from you.
With that in mind, choosing the best vector graphic art software might seem overwhelming. There are many things to consider including the file types it supports, the software's ability to export to the web, and more. In the next chapter of this series, you'll learn steps for choosing vector graphics software.
PREVIOUS ARTICLE
Vector Art in the World of Business
NEXT ARTICLE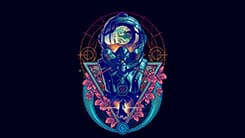 Choosing the Right Vector Graphics Software