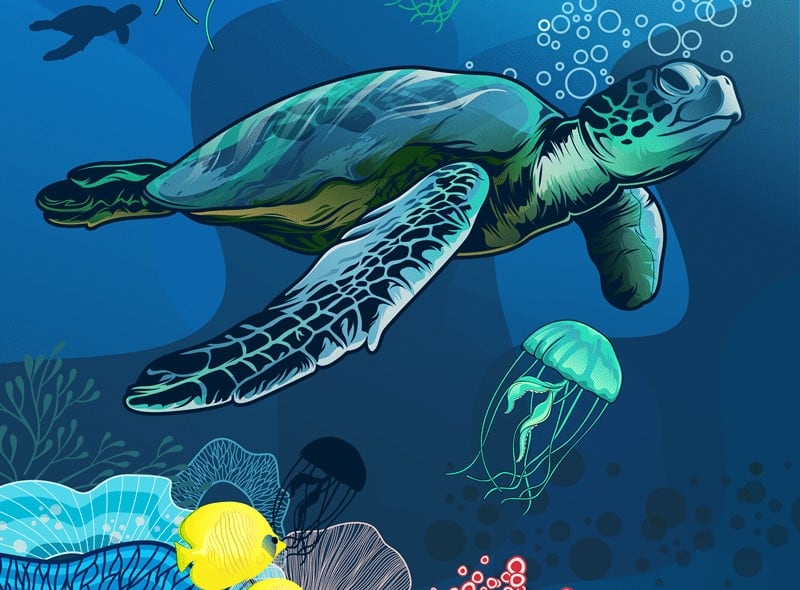 Vectorizing Images: Why and How to Vector Trace
As an aspiring graphic designer or illustrator, you know the importance of having crisp, clear, and versatile image files. When starting from scratch, it's generally easy to design in a vector file format. But sometimes, a client asks you to incorporate existing files into your design. If you're lucky, it will be a compatible file, but the format you're given to work with often needs a little tweaking. That's when you'll need to know a little more about the process of vectorizing an image.
What does it mean to vectorize an image? It's a simple file conversion, but to help you better understand the process, we'll break down the two categories of image file formats. Raster images can be used in many scenarios, but can become pixelated or blurry when resized. This loss of image quality comes from the file type, which stores image data as pixels.
Vector graphics, on the other hand, store the same data as a set of mathematically defined points, lines, or shapes. The mathematical proportions allow scalability without losing image quality, making vector images best suited for most graphic design applications.
When life gives you raster images, here is what you need to know about vectorizing them.
Why Convert from Raster to Vector?
Before jumping into the process of how to vectorize an image, let's quickly re-examine the benefits of using vectors. Using a Vector format allows you to create striking images that are scalable with zero loss in quality. With the vector format, your client can use the same design file for large projects, including billboards and banners, and small projects like apparel embroidery and business cards.
Even when resizing isn't required, there are other applications where only vector graphics are compatible. Embroidery machines, for example, require vector images to configure a map of stitches properly. Scalable vector graphics (SVGs) are also required for print and cut machines, such as the Cricut personal laser cutter, allowing the machine to read and execute the file information accurately.
As a designer, you'll work with a variety of file formats. Some of the most common raster image formats are: