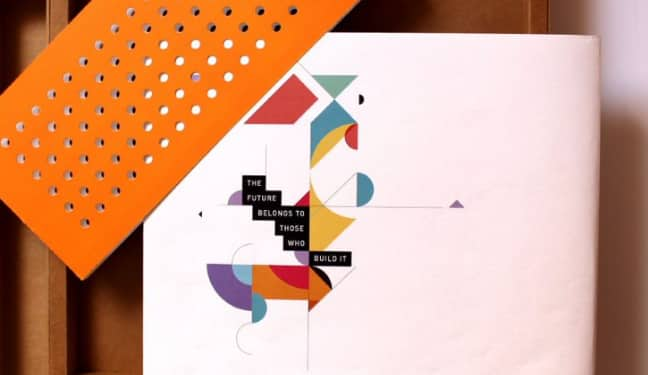 Vector Art in the World of Business
Imagine a simple errand like going to the grocery store to buy a loaf of bread. How many pieces of vector art would you see? Probably more than you think. Here are some examples:
Billboards or other advertisements
Bumper stickers on cars
Store signage and product packaging
Graphic t-shirts and tote bags
These are visual examples, but there are also less apparent instances of vector art in this scenario. For example, an architect used vector-based software to create the store's building plan. Your car or bike started as a vector art concept, further showing it's all around us.
Vector Art is Everywhere
With over 100,000 graphic artists and nearly 100,000 web designers working in government, education, public, and private companies, it's clear that vector art is incredibly versatile and ideal for many applications.
Its smooth lines and crisp edges never blur or pixelate as they're scaled up, making vector art equally clean and sharp on a tiny website icon or a billboard. Vector graphics are everywhere — from your bank's website to your favorite restaurant's takeout menu.
How Vector Art Powers Industries and Careers
Vector art is common, and it's created and used by many different professionals — not just artists and graphic designers. We're exploring how various industries use vector graphics for visual communication.
Web Design
With the rise of responsive web design starting around 2010, it became more important than ever for online images to look good no matter the screen size — from smartphones to large, ultra-HD screens. Now, most websites you visit today use vector art in some capacity.
Their scalability and smaller file size make vector graphics ideal for web elements compared to other file types. Even though web designers won't necessarily create the vector graphics they use, they must be familiar with vector file types and how to place them within web templates and pages.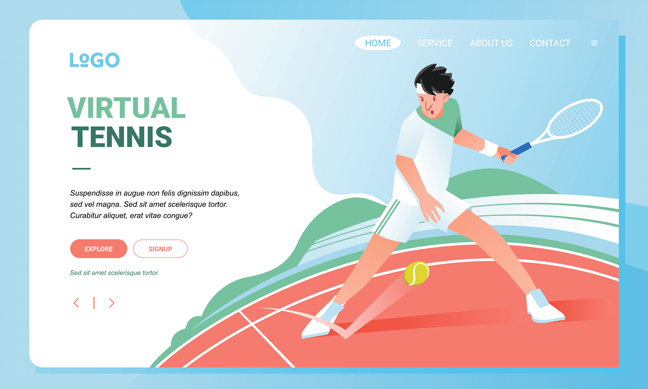 Graphic Design
Vector art is essential to the graphic design industry, enabling designers to easily create and scale art for use across all types of print and digital media.
Graphic designers create raster and vector images, choosing a visual style and file format according to the needs of the project and the end use. Raster graphics are great for highly realistic images and photographs, while vector graphics make more sense for flat, illustrative, stylized art and pieces reproduced in a large format.
Advertising & Marketing
The advertising and marketing industry uses vector graphics in the designs they create to promote brands across various physical and digital media, including:
Billboards
Online ads
Stickers and decals
Product packaging
T-shirts
Social media images
When advertising designs use vector graphics, advertisers can display brand marketing materials anywhere. Vector files scale infinitely, so there's no concern about pixelating imagery, even on a giant billboard or as a bus wrap.

The Print Industry
Print production is intrinsically tied to graphic design, marketing, and advertising, making it heavily reliant on vector graphics. Some print materials use raster images, but it can be challenging to support raster image quality when printing at larger sizes. Wide-format printing with vector files produces stunning designs up to six feet wide.
Vector graphics software is used to create a variety of print materials, including:
Brochures
Flyers
Menus
Posters
Signs
Postcards
Working in the print industry requires working knowledge of digital art files, including understanding editing, scaling, cropping, and other adjustments to create quality print products. Vector graphic artists use EPS, SVG, CDR, AI, and PDF file formats.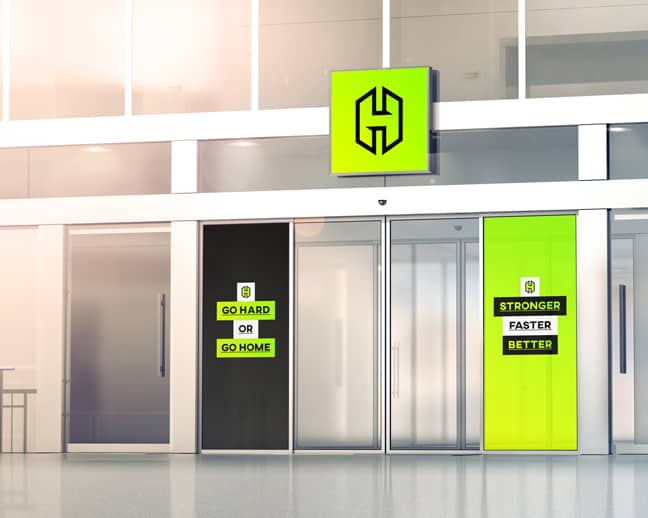 Journalism and Editorial
Journalism and reporting may rely heavily on photography and rasterized images, but many print and online publications also use editorial images to accompany articles. Editorial graphics can be hand-drawn artwork, raster-based digital art, vector graphics, or any combination of the three.
Because editorial art pre-dates photography, it has a long history and has evolved significantly through the years. Presently, editorial illustrations tend to be highly conceptual and visually appealing, helping readers click on and connect with thought-provoking articles.
Engineering
It may seem like vector graphics are mainly used for aesthetic and advertising purposes, but they also have technical uses. Engineers use CAD (computer-aided design) software, which is a vector-based 3D mapping tool, for technical drawings, including complex diagrams and designs such as:
Building plans
Infrastructure designs
Electrical schematics
Product models
Engineering drawings need to be incredibly precise. Engineers create their designs according to detailed specifications with specialized CAD software, such as CorelCAD. Even the most intricate CAD models can scale seamlessly because they're built using vector graphics. From aerospace to textile design, proficiency in vector-based technical drawing is required in all engineering specialties.
Vector Graphics Are All Around Us and Are Here to Stay
Whether you're at the grocery store or sitting at home scrolling on your phone, you probably see vector art. Design trends come and go, but vector art is here to stay. No matter the current trending visual styles, professionals across all industries will continue to rely on vector files to make sure their designs are clear, crisp, and scalable.
Many industries and jobs require knowledge of vector-based design. Whether it's a core function of your job, vector art is fun to learn and worth the time it takes to learn the basics. After some hands-on experience with vector graphics, you'll be able to create designs for all types of uses — from website icons and brand logos to fonts, billboards, merchandise, and more. Explore more specific types of graphics you can create using vector-based software.
PREVIOUS ARTICLE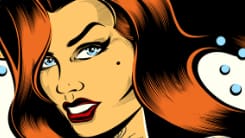 Vector art in pop culture