Vector Art in Popular Culture
In the previous chapter of our Guide to Vector Design, we covered the history of vector art. In this next chapter, you'll learn about vector art in popular culture. Whether you're an aspiring artist, early-career creative, or a marketer working on design projects, modern tools make the creative process more accessible and fun.
Vector art is all around us. What began as a solution to an engineering problem in the early 1960s quickly revolutionized computer graphics, starting with Sketchpad. Vector graphics reached the mainstream for technical applications quickly. And it wasn't too much longer before creative minds began turning vector graphics into a form of art.
Graphic novels, animation, and video games were the logical transition point. Today, vector art appears across pop culture, including wall art, clothing, and accessories. If you wear a graphic t-shirt or embroidered hat, the artwork probably involves vector graphics. Even tattoo artists are using this digital medium to enhance their art.
Vector Art in Comic Books and Graphic Novels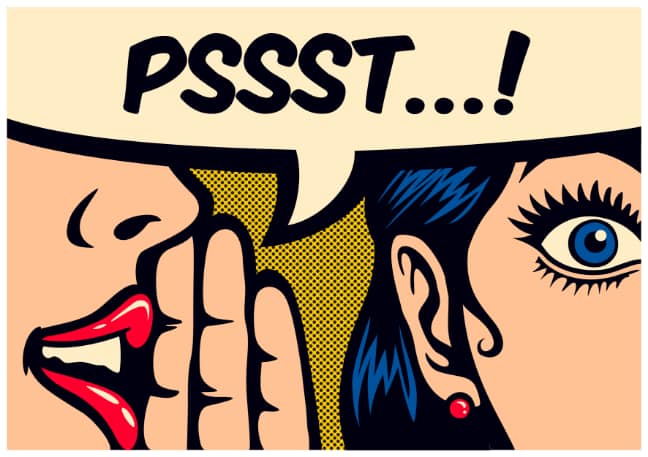 Vector art feels like its original purpose was for comic book illustrations. While most artists sketch their original characters and some ideas by hand, vector art helps bring these characters to life while speeding up the comic book creation process. With that in mind, you get a better product at a better price which is a win-win.
Every artist has a unique method, but many in the industry have wholeheartedly embraced digital art tools. That means they're sketching with a stylus rather than pencil and paper. For those sketching with pen and paper, those creations are scanned and converted to a vector image for further digital manipulation.
Once drawings are digital, it becomes easy for artists to collaborate with editors to complete a finished product. Big-name illustrators like Zazo Aguiar use vector art illustrations to create comic books and graphic novels for brands like Disney, Coca-Cola, and Warner Bros.
Programs like CorelDRAW make it easy to turn hand-drawn sketches into digital vectors. For example, the PowerTRACE feature can do the heavy lifting, instantaneously turning pixels from scanned or digitally-sketched images into vectors.
Animation with Vector Art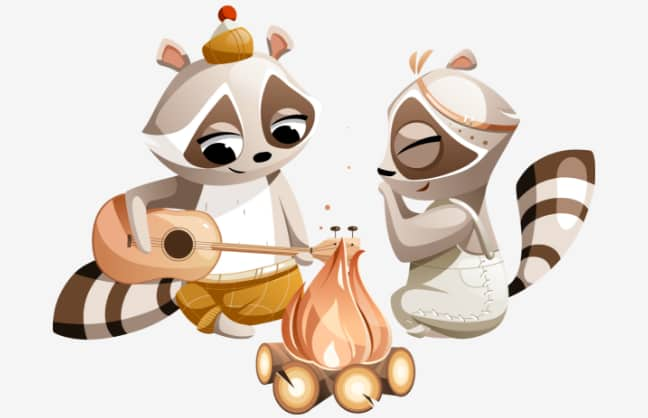 As effortless as vector graphics pair with illustrations, they do even more for artwork in motion. Vectors are created with mathematical equations which force objects to remain in proportion with movement. That provides a smoother, cleaner appearance when compared to pixelated images in motion. While some animation uses bitmap images, vector graphics are much more common.
One example of vector art animation that comes to mind is the GIF. These short, animated graphics exploded in popularity across the digital world, reaching their peak in 2016 when users flooded popular social media platforms like Tenor, built solely around communicating in animated images. Today, we still love a good GIF because pictures are stronger than words, and sometimes there is no better way to encapsulate a feeling than by putting a picture into motion. Due to the popularity of these animations, there are many tools to support your creativity. Try out your own simple vector art animations using a program like CorelDRAW to manipulate the vector and add movement, creating an animated GIF.
Vector Art in Video Games is a Mainstream Digital Art
Video game graphics have come a long way since the days of playing Mario Bros in 8-bit. With 4K resolutions now the standard across the board for graphics displays, we've reached a new era in demand for quality and detail in video game graphics. The funny thing is that the more things change, the more they stay the same.
In its earlier days, vector art was used in arcade games like Atari's Asteroids, released in 1979. And while today's vector art is admittedly more complex, it's fundamentally the same graphics technology used to create highly stylized artwork in modern video games. Popular titles like Zero Dawn and Elden Ring use various technologies to achieve their immersive 3D environments. But we're willing to bet that vectors are a part of their creative process. You'll find vector art in everything from indie games to big studio productions.
Vectors Create Easy, Visually Stunning Fashion and Apparel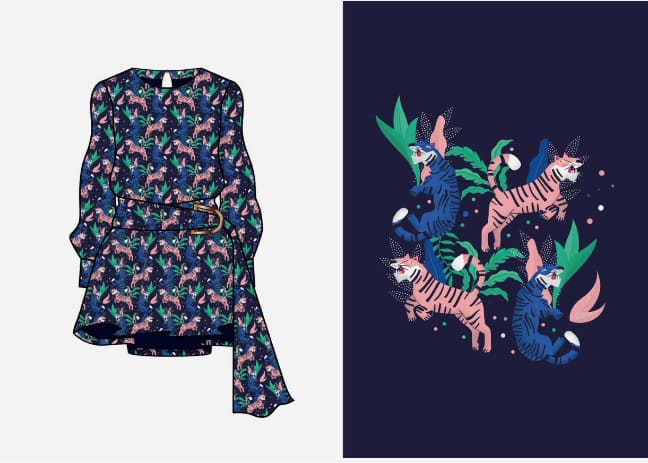 With artwork for printed tees and patterned leggings, vector art is the go-to file format for detail and scalability. Vector art is part of the equation, whether you're printing company apparel with logos or adding custom embroidery to shirts, jackets, or hats.
The vector file format makes it easy to create a digital design that can be transferred to clothing using various methods like embroidery, printing, or sublimation. Many of these modern machines are now digital, interfacing directly with computers, making it possible to put vector art on many different kinds of apparel.
Vector Art is Changing the Game in Tattoo Parlors
When it comes to the work of a tattoo artist, vectors are a digital tool that makes their job a little easier. Most artists are still sketching original designs, but like illustrators, they're embracing digital tools that can help them easily replicate and resize their designs as needed. Programs like CorelDRAW make it simple for artists with even a basic technology skill to digitize their work, turning it into vector art.
The Bottom Line on Vector Art in Pop Culture
You can see vector art in every part of your "visual" life. It's a foundational element in branding and marketing, and it's just as common in pop culture. The artwork filling the pages of a graphic novel or immersing a player in a video game are great examples of vector art in pop culture. It's a medium that artists keep coming back to time and again because vector graphics simply produce cleaner, crisper lines without distortion. You probably own at least one graphic tee or poster with a bit of vector art.
Today, more than 60 years after the invention of the vector graphic, these images are more common than ever before. Many talented artists embrace technologies like CorelDRAW to leverage vector graphics for their artwork, streamlining the replication process as they create comic books, animations, tattoos, and more. The cool thing is that vector art isn't just for artists, and anyone with a creative streak can create this technology-enabled art.
In the next chapter of this series, you'll learn more about vector art in business, including careers in web design, graphic design, advertising, marketing, the print industry, and engineering.
PREVIOUS ARTICLE
History of vector art
NEXT ARTICLE
Vector Art in the World of Business